Bruno Back-Saver™ AWL-1600
Keep it light and easy. Lift and stow a folding manual wheelchair with Bruno's Back-Saver. Roll the wheelchair on the platform, touch the button, and your wheelchair will be raised into place and automatically secured for travel. Designed to handle 16" and 22" wide manual folding wheelchairs with 22" or larger wheels.
Features of this model:
Power up/down platform
Self-locking securement
Manual backup for peace of mind
Potential to reinstall in another applicable vehicle
Eligible for auto manufacturer rebate
3-year limited warranty
Lifting Capacity: 100 lb (45 kg)
Vehicle Type: CUVs, hatchbacks, minivans, pickups, sedans, SUVs, full-size vans
Hitch Type: I, II or III (receiver hitch required)
Want this for your home? Call Now!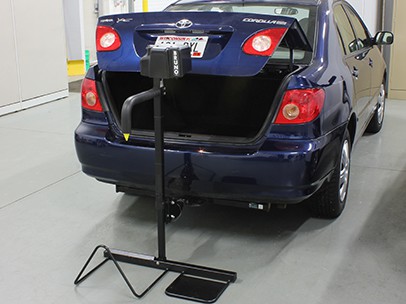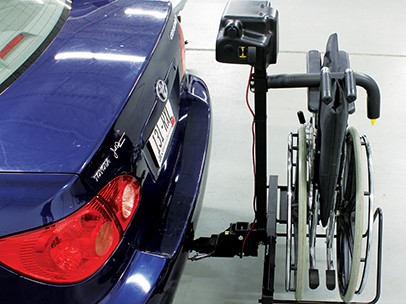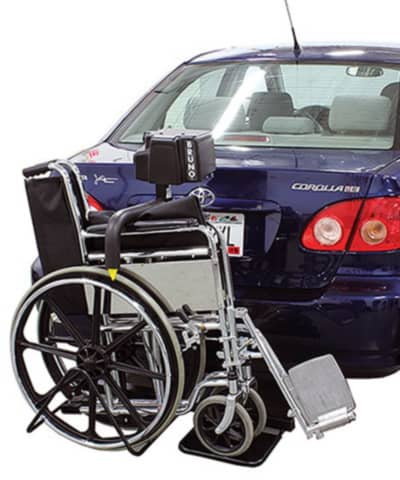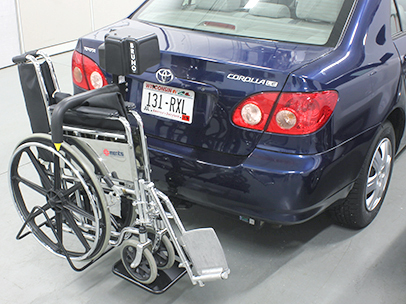 No matter your mobility need, we have innovative products and a reliable team of experts to keep you moving so you can enjoy life to the fullest - wherever it takes you. Send us a message and we'll get back to you as soon as possible.