Bruno Indoor SRE-3050 Straight Stair Lift
Bruno's most popular stair lift can help restore full access to your home. Designed for straight indoor staircases, the Elan offers a mix of high-quality standard functionality, unsurpassed reliability, and ease-of-use design.
With made-in-the-USA dependability, Bruno helps you stay in your home with comfort and ease.
Features of this model:
Simple Operation – Control on armrest activates stair lift. Two wireless remote controls also included.
Space Saving – Narrow vertical rail installs close to wall to preserve maximum stairway space.
Sleek & Clean – Vertical rail with hidden gear rack gives clean appearance and reduces exposure to dirt, grease.
Easy On/Off – Seat swivels up to 90 degrees at top landing, extends and locks in place for safe exit away from steps.
Compact – Arms, seat and footrest fold to save space.
Dependable – Battery-powered ensures performance even in power outage. Stair lift continually charging along entire rail.
Safe – Easy to use retractable seat belt. Obstruction safety sensors stop lift when bumps into objects.
Want this for your home? Call Now!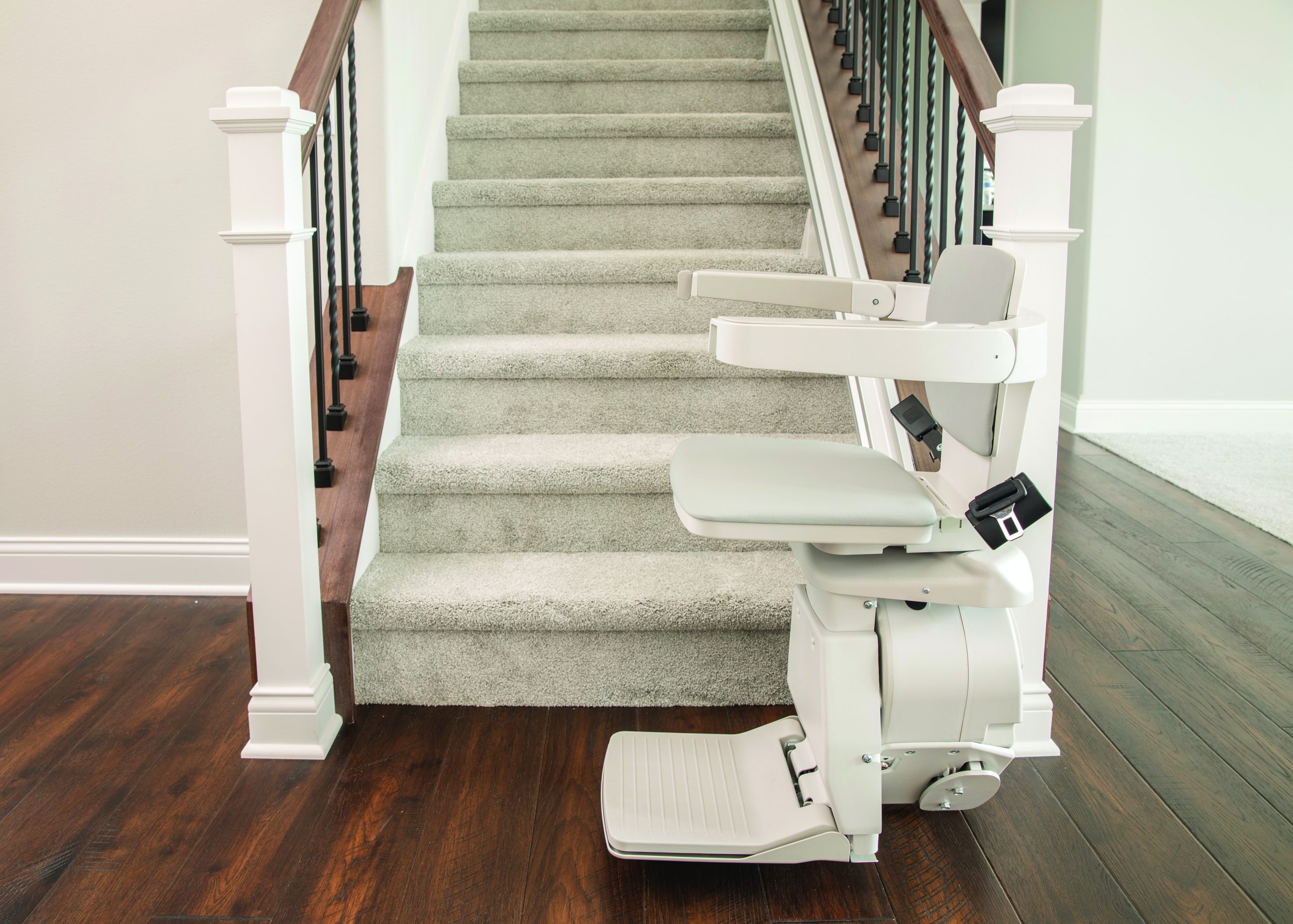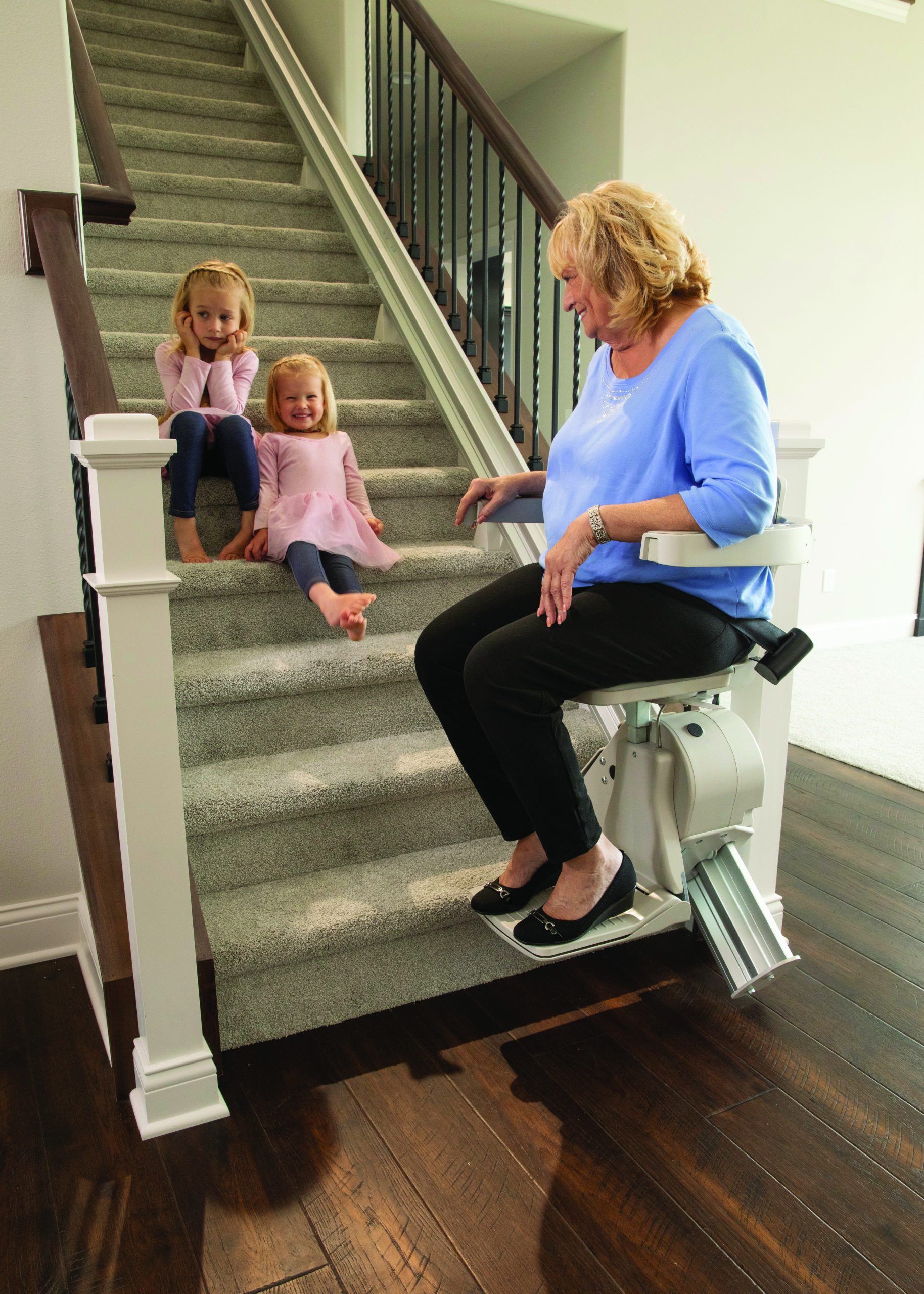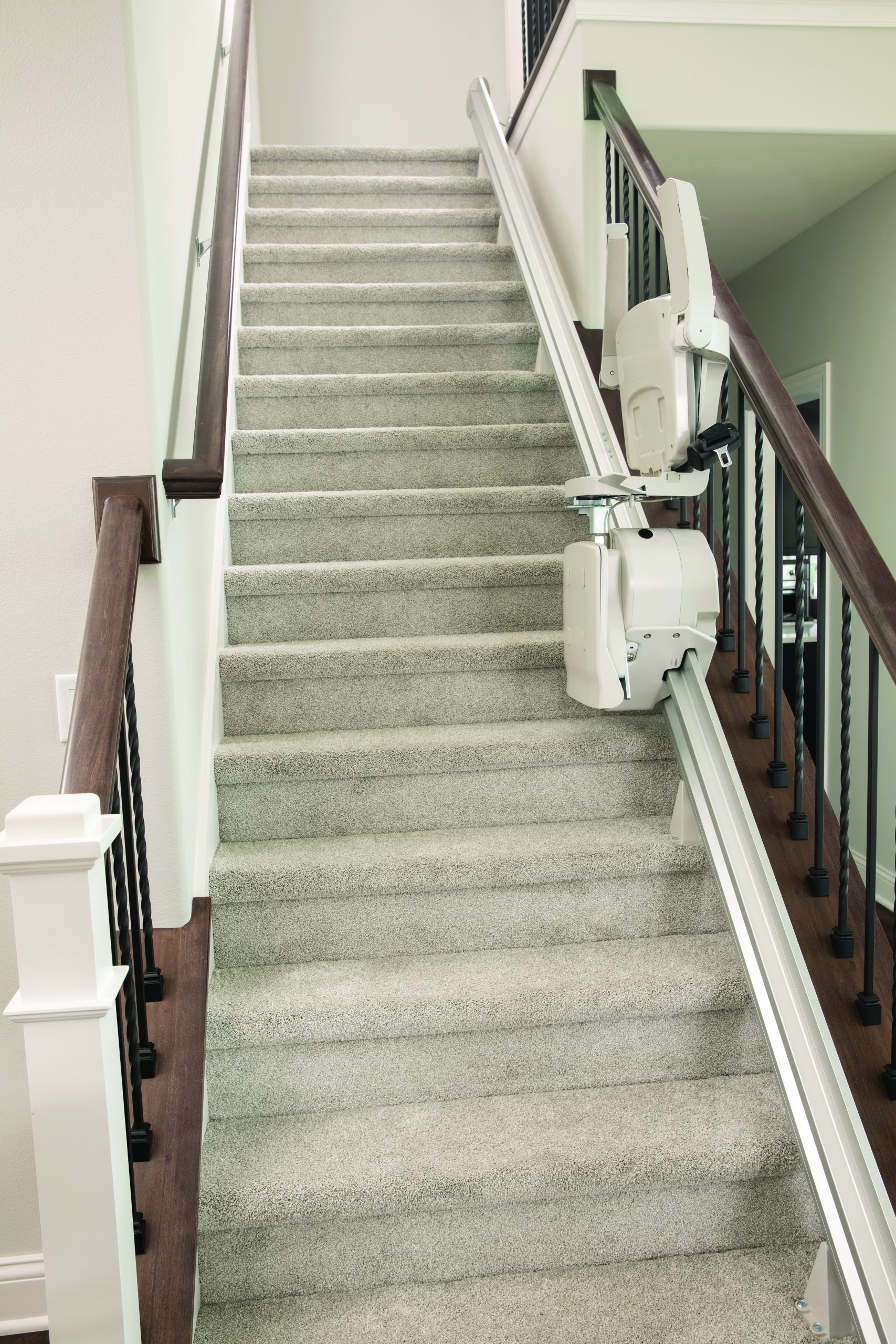 No matter your mobility need, we have innovative products and a reliable team of experts to keep you moving so you can enjoy life to the fullest - wherever it takes you. Send us a message and we'll get back to you as soon as possible.