Bruno Outdoor Elite CRE 2110 Curved Stair Lift
No matter what the weather, Bruno's Elite Outdoor Curved stairlift helps you enjoy the freedom of the great outdoors. Custom-crafted to precisely follow the angles of your stairs, the Elite offers Bruno's renowned reliability and smooth, safe ride. The weather-protected design ensures top-notch performance year round.
Features of this model:
Weather Resistant – Performance tested for 0˚ F to 125˚ F (-18˚ C to 52˚ C). Durable outdoor paint protects all steel surfaces. Includes a cover for maximum durable protection.
Easy On/Off – Seat swivels up to 90 degrees at top landing, extends and locks in place for safe exit away from steps.
Compact – Arms, seat and footrest fold to save space.
Convenient — Two wireless call/send controls included.

Want this for your home? Call Now!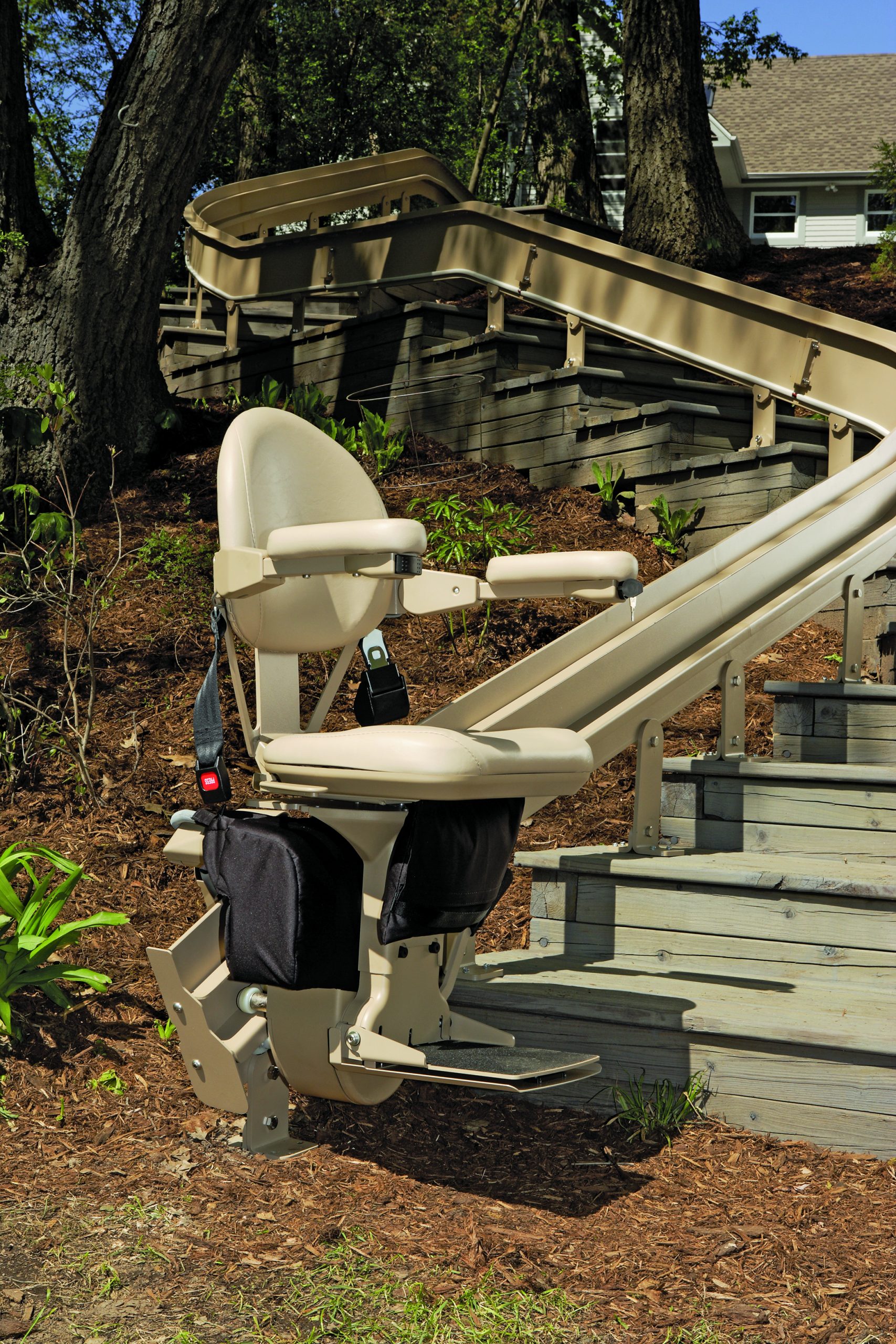 No matter your mobility need, we have innovative products and a reliable team of experts to keep you moving so you can enjoy life to the fullest - wherever it takes you. Send us a message and we'll get back to you as soon as possible.