Bruno Indoor Elite CRE 2110 Curved Stair Lift
Experience the smooth, quiet ride of Bruno's Elite Curve. Quality and comfort are second to none with a Bruno stairlift. Built to the exact specifications of your stairs, the Elite melds into every curve.
Features of this model:
Luxury Styling – Plush, generous-size seat with multiple height adjustments,
adjustable arm widths and footrest height for maximum comfort.
Custom Rail – Handmade rail for beautiful curves, precision fit and smooth ride. Covered gear rack gives clean appearance and reduces exposure to dirt, grease.
Space Saving – Unique vertical rail leaves maximum open space on steps. Fold arms, seat and footrest to save even more space.
Easy Operation – High-performance ride. Armrest control activates stairlift. Two wireless remote controls also included.
Safe – Seat swivels up to 90 degrees at top landing, extends and locks in place for safe exit away from steps. Retractable seat belt and obstruction sensors ensure safety.
Dependable – Battery-powered ensures performance even in a power outage.
Want this for your home? Call Now!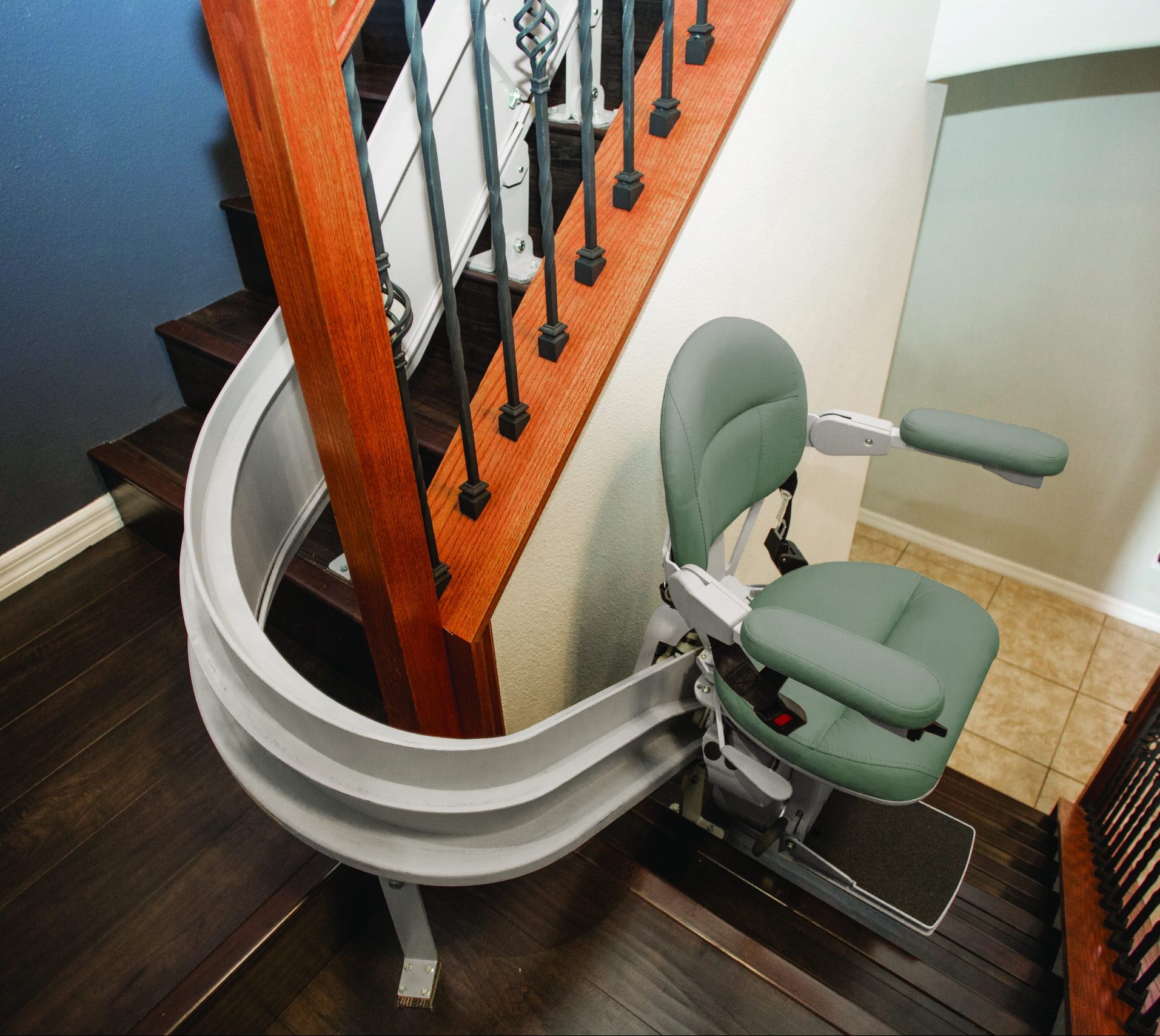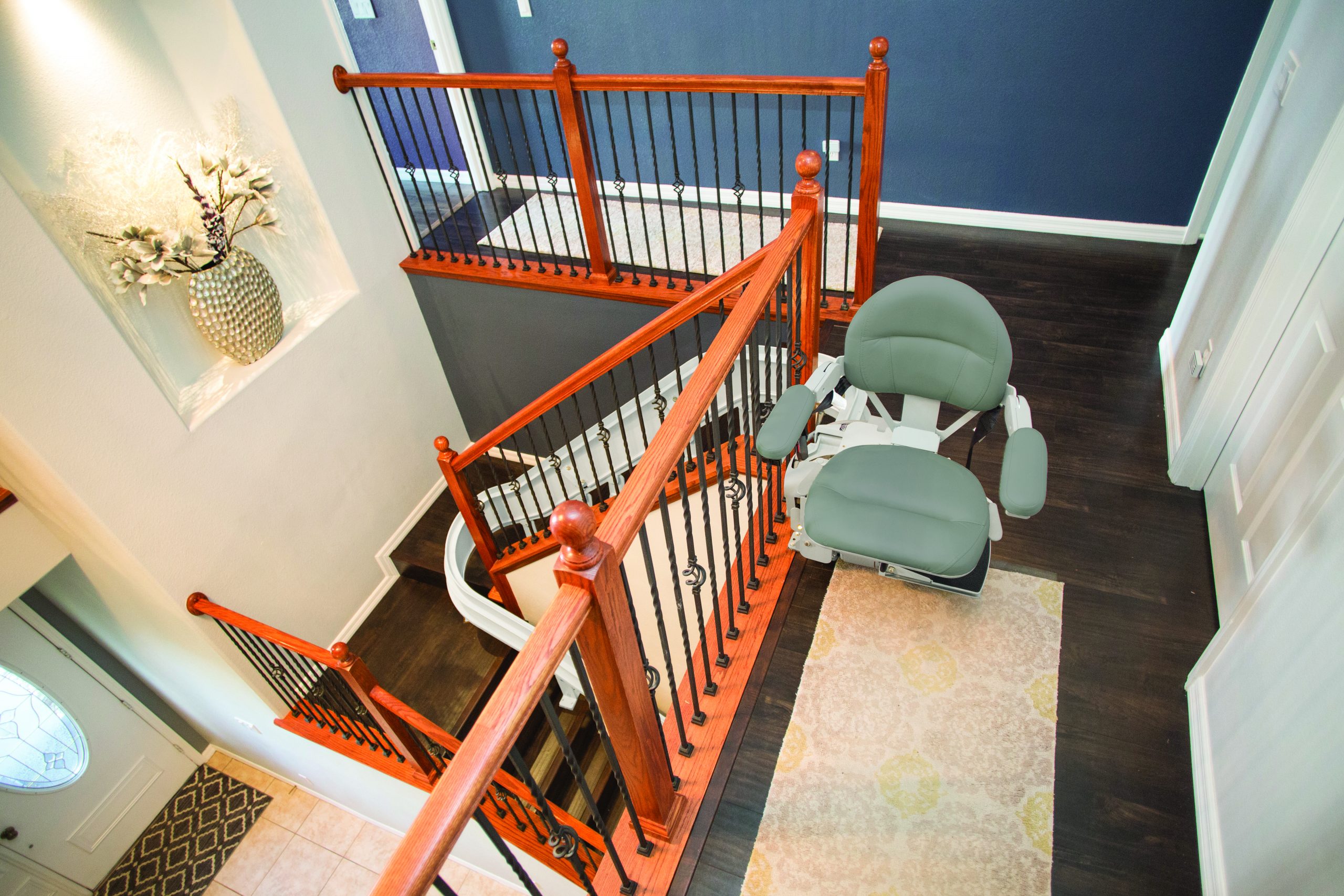 No matter your mobility need, we have innovative products and a reliable team of experts to keep you moving so you can enjoy life to the fullest - wherever it takes you. Send us a message and we'll get back to you as soon as possible.