EZ-ACCESS TRANSITIONS® Modular Entry Ramp
The EZ-Access Transitions Modular Entry Ramp is perfect for doorways to create a smooth, sturdy, and seam-free surface for wheelchair, scooter, walker, and cane users. It is made with high-strength aluminum that will never rust or corrode and has an extruded slip-resistant surface for superior traction. Ideal for doorways, sliding glass doors, and raised landings. It is lightweight and easily transported from one place to the next for added convenience.
Features of this model:
Modular design with interchangeable extensions can accommodate thresholds from 3/4 to 6-1/4 inches high
Installation is easy with our hidden hinge … simply add and remove extensions to accommodate your needs
Pivoting flap attaches to the top of the ramp to provide 1/4" of additional adjustability
Made of aluminum and features an extruded, slip-resistant surface for superior traction
34 inches wide
700-pound weight capacity
Want this for your home? Call Now!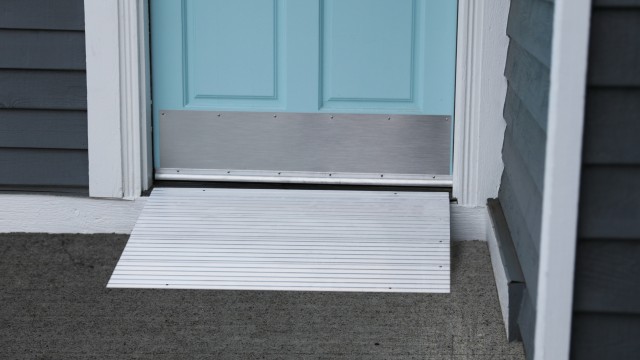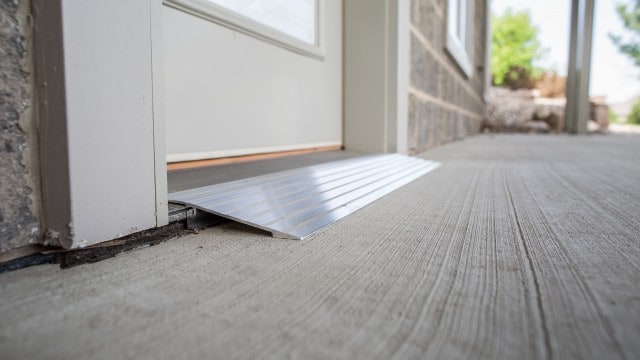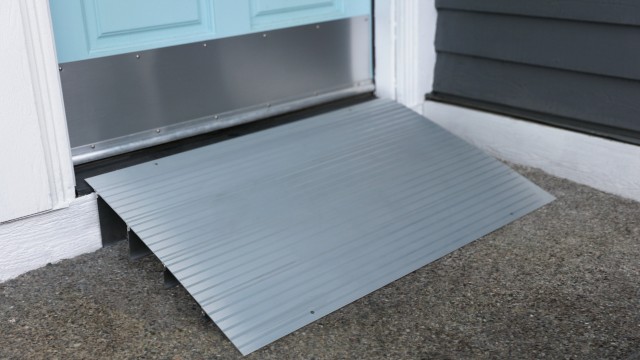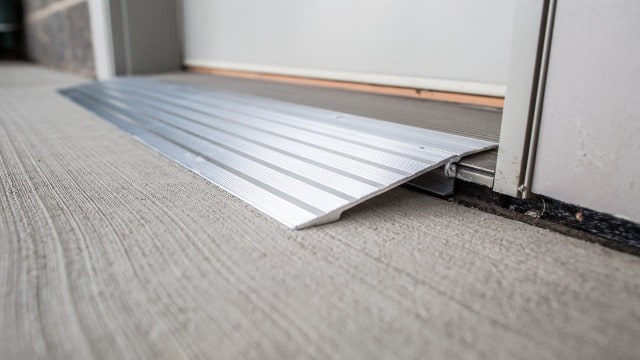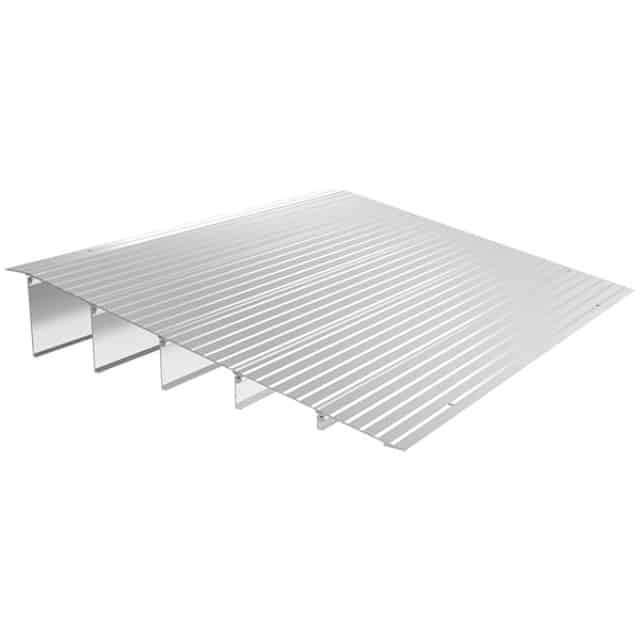 No matter your mobility need, we have innovative products and a reliable team of experts to keep you moving so you can enjoy life to the fullest - wherever it takes you. Send us a message and we'll get back to you as soon as possible.