EZ-ACCESS Orbit Patient Transfer Lift
EZ-Access Orbit Patient Transfer Lift is an American-made, safe, and convenient device to assist in the lifting and transferring of individuals with limited mobility. This unique patient transfer lift features an articulating arm and a pivoting stanchion that each rotate 360 degrees to provide precise all-around flexibility, even in tight spaces. Designed to be used with your own motor and sling, the Orbit's non-intrusive design allows the unit to be placed in small bedrooms, and bathrooms, and can be used with most sizes of beds, allowing you to sleep in your own.
Features of this model:
Reach and Load Capacity – the 5' arm offers a 10' range of motion and a 440 lb. weight capacity
Ceiling Height Accommodation – he stanchion can reach ceiling heights of 8'-12'
Range of Reach – with its articulating arm and stanchion each rotating 360-degrees (allowing unmatched range of motion in all directions) and the arm's 5-point height adjustment (allowing the flexibility to set vertical clearance as needed), the ORBIT is the ideal solution when all-round flexibility and doorway transfers are needed
Brake – slows the rotation of the stanchion by creating drag, allowing precise control
Small Footprint – its compact design allows the ORBIT to be mounted out of the way, in a location that's most convenient for the user or caregiver
Minimal Assembly – due to its single post design, installation time is reduced, which means minimal disruption for the user or their family. The ORBIT can be installed floor-to-ceiling or floor-to-wall
Compact Storage – the standard floor-to-wall or floor-to-ceiling mount system provides flexibility and reduces clutter. When wall mounted and not in use, the arm may be folded flat to the wall and out of the way. When ceiling mounted, the arm may be folded in half and positioned in any direction
Convenient – multiple units can be placed throughout the home for ultimate convenience. Simply move the ancillary medical equipment (portable motor, sling, etc.) from one ORBIT to another as needed
Want this for your home? Call Now!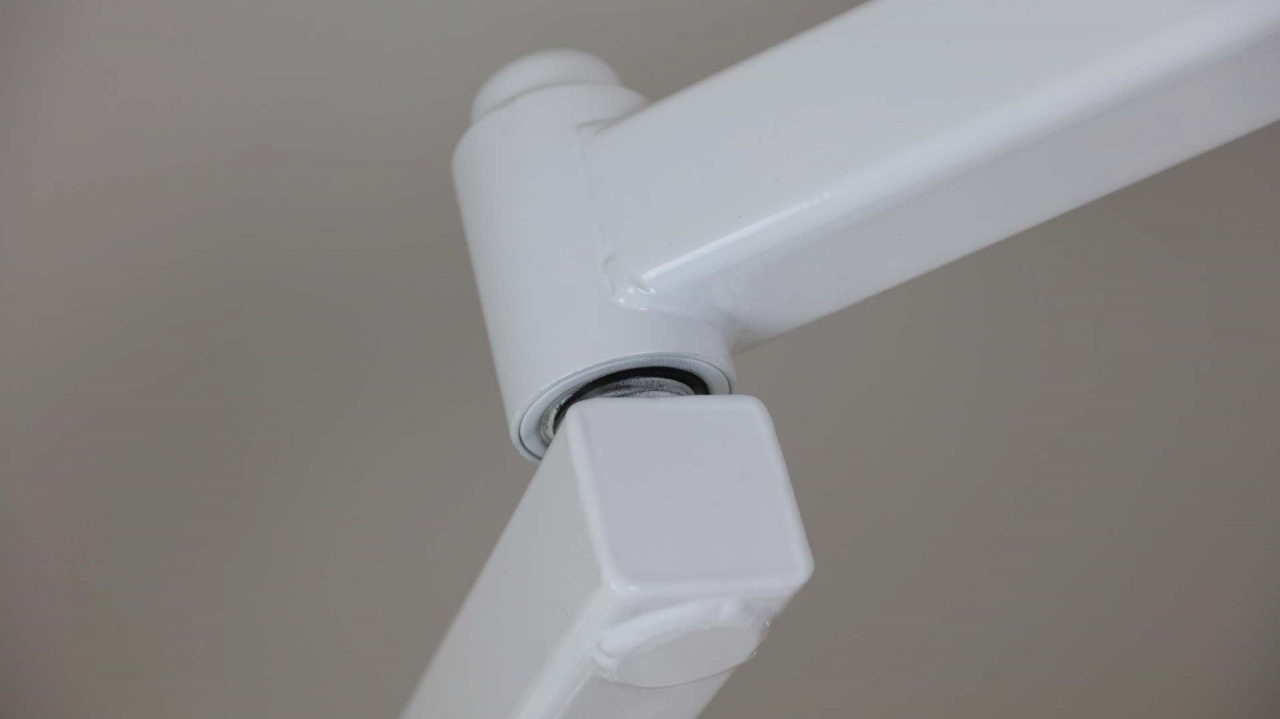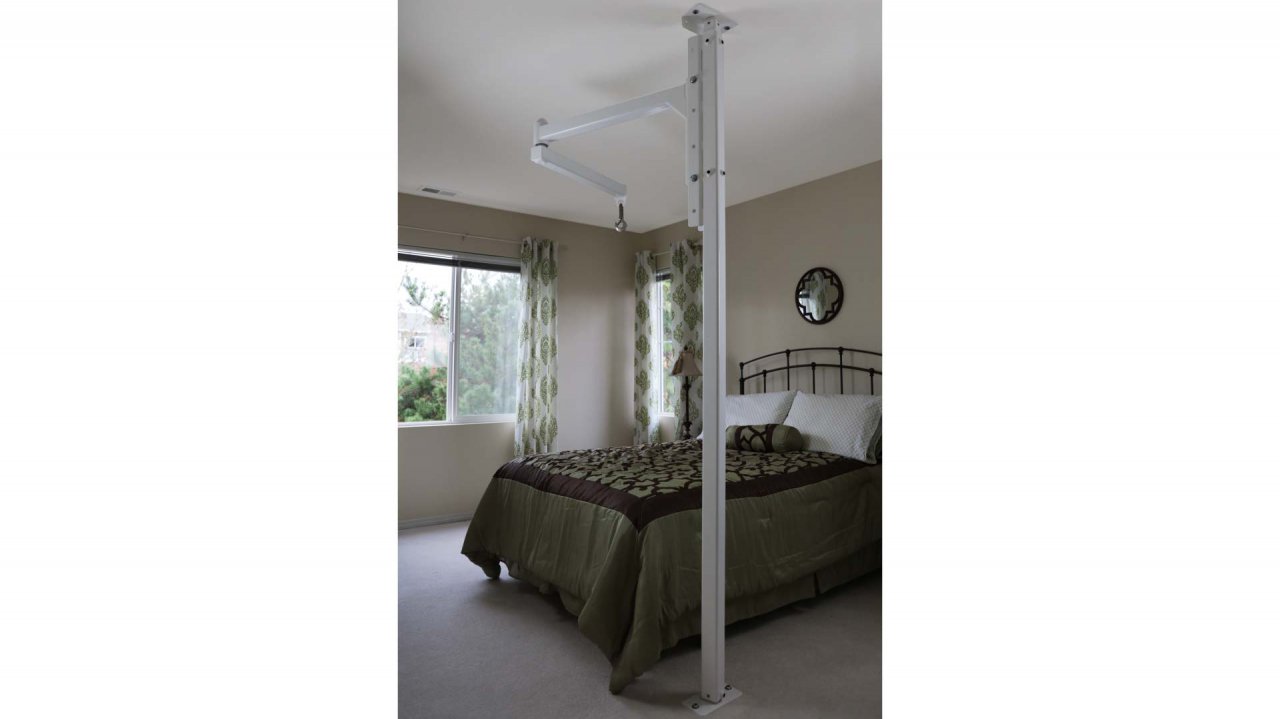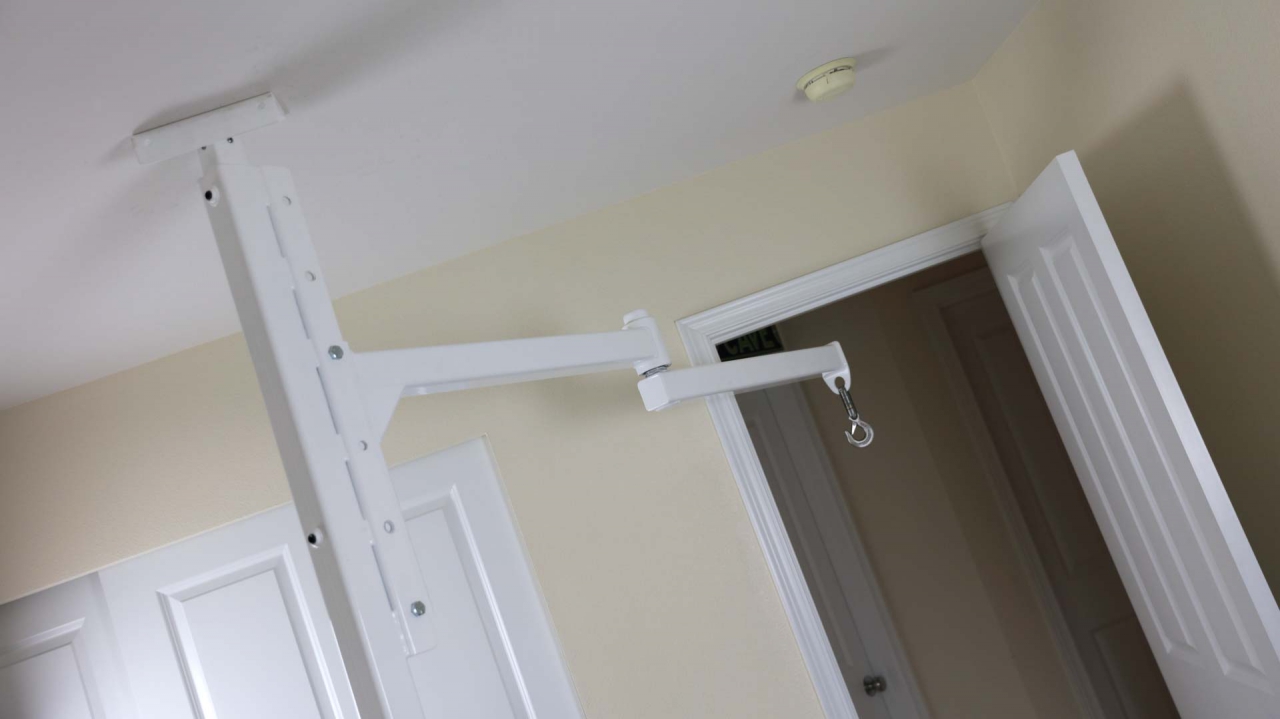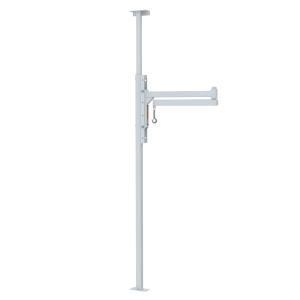 No matter your mobility need, we have innovative products and a reliable team of experts to keep you moving so you can enjoy life to the fullest - wherever it takes you. Send us a message and we'll get back to you as soon as possible.