Service
Keep Moving.
We pride ourselves on offering expert service and maintenance to keep all of your equipment working flawlessly. We know how stressful it can be to have a vital piece of equipment be out of commission, which is why we make it a priority to respond promptly and provide you with excellent service in every situation, when you need it most.
Our experienced technicians stand ready to assist you and guide you through the process of having your mobility device serviced or repaired. Here is what you can expect when working with us:
*Some rental agreements and payer contracts may prohibit NSM from servicing a chair.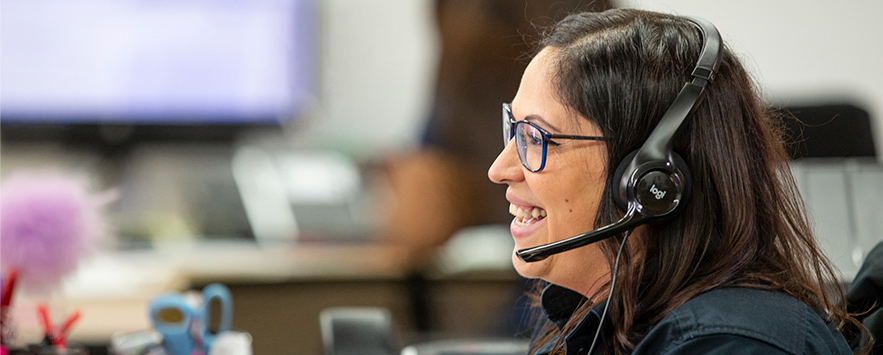 Remote Evaluation
First, we see if we can solve the problem over the phone. With any luck, it's a simple fix you can perform yourself - saving you time and money. If that's not possible, we'll schedule you for an appointment at the closest branch to you.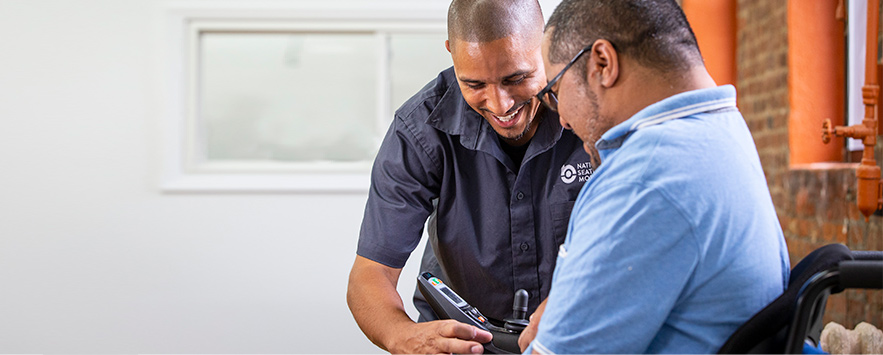 Initial Evaluation Appointment
During your initial evaluation appointment, a trained technician will inspect your equipment, consider parts availability and insurance requirements, and discuss any out-of-pocket costs with you. Common problems with chargers, arm pads, belts, tires, and batteries often can be repaired on the spot.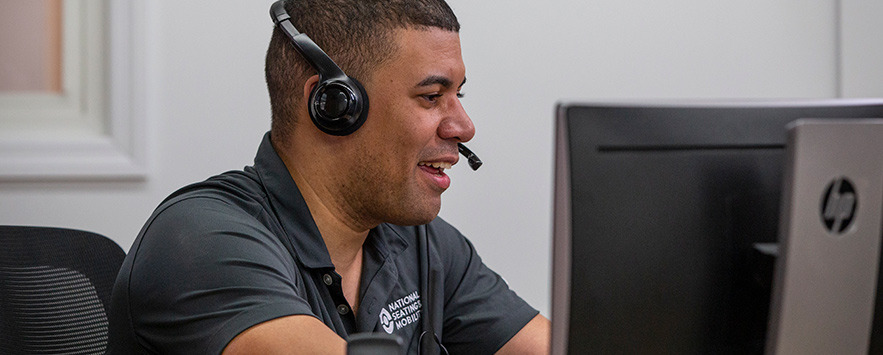 Funding Approval and Ordering Equipment
We strive to get your service or repair addressed during your initial evaluation appointment; however, there are situations in which a needed part may not be in inventory or the part requires a third party payer to approve the cost before we can perform the work.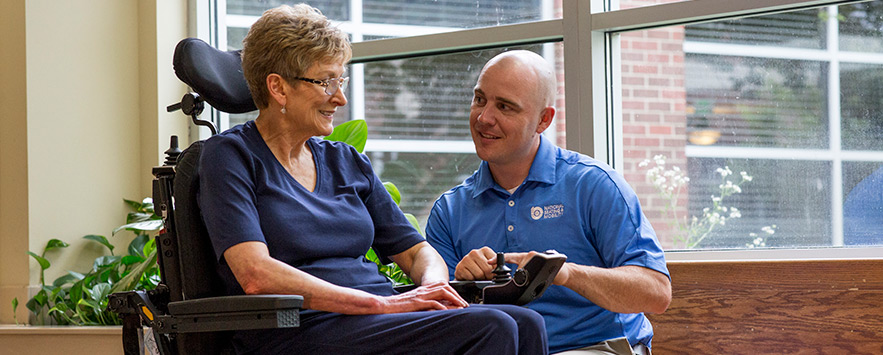 Loaner or Temporary Equipment
If your equipment is inoperable while repair parts are being ordered, we can often provide you with rental and loaner equipment for you to use until your chair is ready again.