Proudly present the inaugural Momentum Academy Education Event!
Event Highlights
Earn up to 11 hours of continuing education (CE) credits for PT, PTA, OT, COTA, ATP
All courses accredited by TPTA & TOTA or AOTA
Four education tracks to choose from each day
Network with 250+ industry professionals
Exhibit hall with the latest assistive technology
The 2 day rate is: $65 for 11 CE credits
The 1 day rate is: $45 for up to 6 CE credits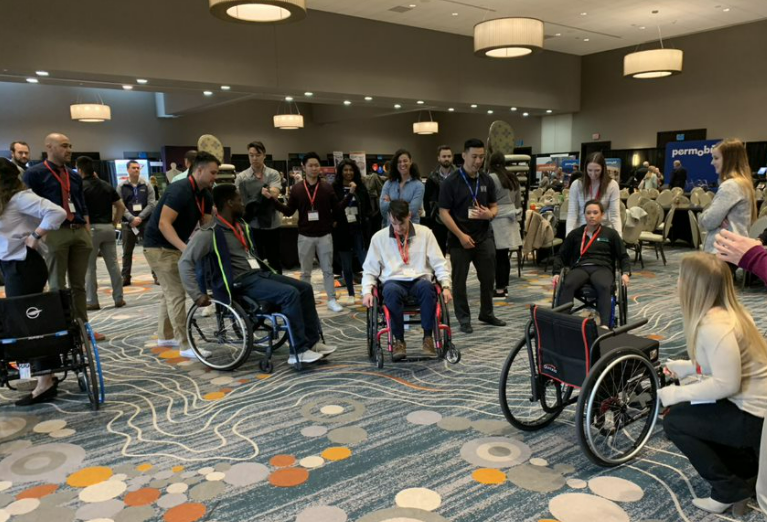 Tuesday, April 12
7:00am - 8:00am: Registration
8:00am - 8:30am: Kick-off
8:30am - 12:00pm: Education Courses
12:00pm - 1:00pm: Lunch
1:00pm - 4:30pm: Education Courses
5:00pm - 6:30pm: Reception
The Supplier Exhibit Hall will be open on Tuesday only.
Wednesday, April 13
7:30am - 8:00am: Registration
8:00am - 11:30am: Education Courses
11:30am - 12:15pm: Lunch
12:15pm - 3:45pm: Education Courses
Topics
Adult, Pediatric & Geriatric Mobility
Funding & Documentation
Seating & Positioning
Skin Protection
Various Types of Wheelchairs
Wheelchair Evolution & Configuration
Attendees
Physical Therapists
Occupational Therapists
Care Coordinators
Home Health Staff
Group Home Staff
Case Managers
Purchasing Agents
Physicians and Nurses
Continuing Education Courses
Explore the courses offered in each track.




Sheraton Austin Georgetown Hotel & Conference Center
1101 Woodlawn St, Georgetown, TX 78628
(737) 444-2700