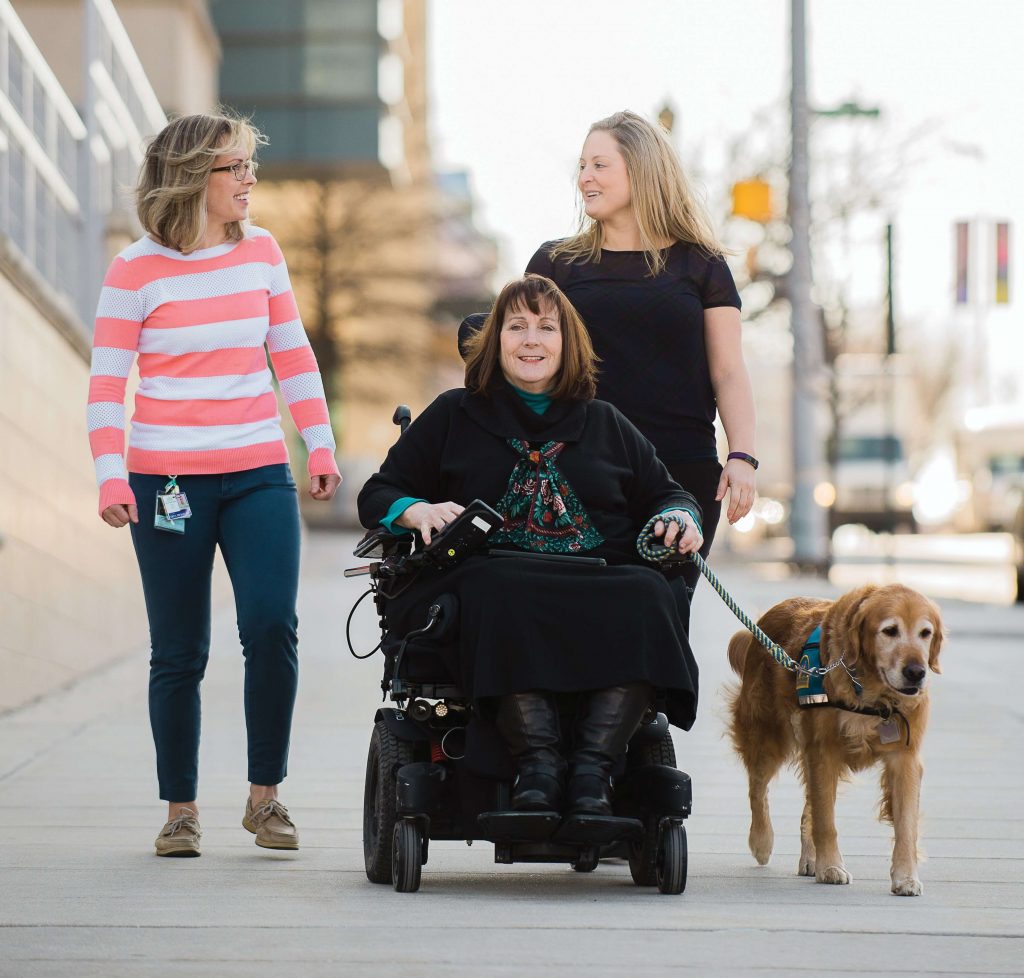 PERSONAL STORIES THAT INFORM, INSPIRE AND EMPOWER
KATHLEEN TEVNAN
Kathleen Tevnan has always been inspired by the arts. A painter, world-traveler and aspiring opera star, her passions have continued to fuel her studies and encouraged her to finetune her craft and knowledge of the arts.
"As a student, my career goal was to study music and become a famous opera singer," said Kathleen. "My very wise mother (and payer of my college tuition) insisted I have a back-up plan. Turned out, she was right."
After graduating from the University of Maryland in music education, Kathleen joined the Department of Defense Dependent Schools while pursuing her dreams of reaching opera fame. She completed a year of additional studies in London, and her years of living abroad were just beginning.
"Okinawa, Japan, was my first full-time job as an elementary music teacher with the DoD," she said. "I then moved to Bad Kreuznach, Germany, and stayed for 18 years. We took every advantage of the location—driving trips to France, ski trips to Switzerland and Austria or spring break on the Italian coast. What an incredible life and an exceptional job teaching our American military children."
Back in the states in 2008, a fall left Kathleen with a cracked vertebra. What should have been a routine procedure resulted in a surgical error, leaving Kathleen a T-9 incomplete paraplegic.
"My injury was life-altering, but not life-ending," said Kathleen. "Following my injury, I found that I can no longer take images of the world for granted."
Kathleen's passion for the arts did not subside, and she began attending a weekly watercolor painting class that ultimately inspired her to enroll in a three-year Master of Arts program.
The hours spent at the easel embolden me as I understood that though certain avenues may have closed to me, other gorgeous ones have opened," said Kathleen. "As my experience with painting has grown over the years, so too has my confidence.
More than 10 years later, Kathleen continues to paint, pursue new avenues for learning and enter her pieces in various art shows.
While the pandemic has paused in-person learning, Kathleen is currently taking painting classes through the Zoom platform.
"My instructor, Roberto Osti, uses the technology to his advantage and to the advantage of his students," she says. "The platform has opened doors for all painters, not just those with a disability."
My injury was life-altering, but not life-ending.
LINDSAY TUMAN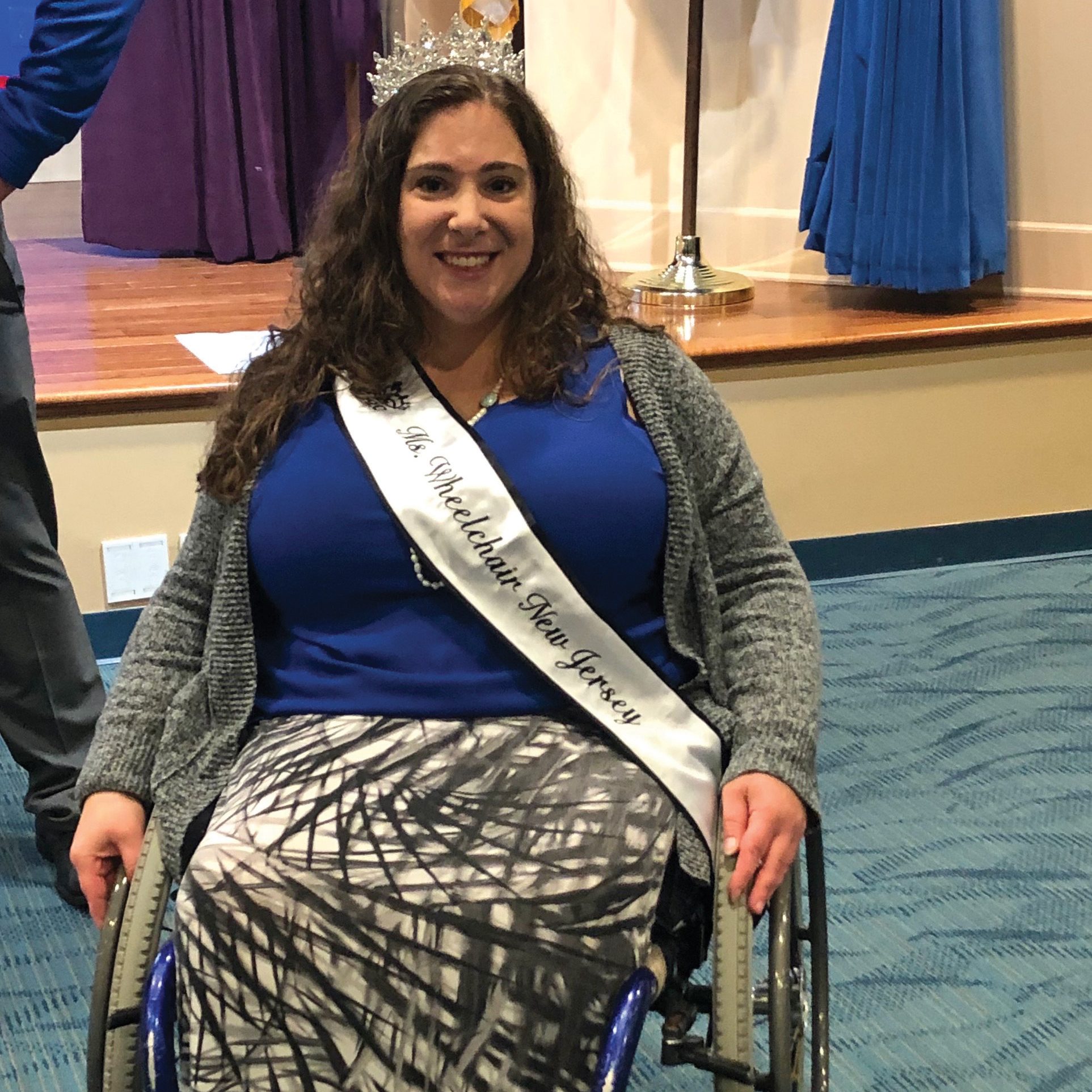 Lindsay Tuman's 2020 wasn't easy. Over the past year, Tuman lost nine friends and family members to a variety of illnesses and conditions, all tragic deaths unrelated to COVID-19.
"My grief journey began at the start of January 2020 when my soul sister with spina bifida passed. This was the beginning of my platform becoming very personal," Tuman said. "My faith was shaken. Every death that I experienced was traumatic, [and] mortality was in my face all the time. But I'm still here so there are things I need to be talking about."
And talking she is. Tuman, who was crowned Ms. Wheelchair New Jersey in late 2019 and will serve in the role through 2021, is using both her platform and her profession to make a difference.
Titled "Judgmental Attitudes Create Barriers," Tuman's platform centers on helping people identify attitudes that restrict or constrain others, particularly when it comes to the disability community. A vocal advocate for Complex Rehab Technologies, Tuman says her wheelchair gives her the freedom to do all she does. It's something she wants more people to experience.
"Judgmental attitudes create barriers for housing, the way we want to live our lives, medical insurance, employment, transportation—we are fighting for our needs in a way that we can live comfortably and as contributing members of society," said Tuman, who has spina bifida, a condition that occurs when the spine and spinal cord don't form properly in utero. "I am a contributing member of society."
Tuman, a social worker, is also currently working toward her clinical license, a goal she pursued because she realized "people needed help I couldn't give." She plans to continue advocating, even if that means relying mostly on social media during the pandemic.
If that's what we have right now, use it," she said. "Everybody has a different story. If you don't tell your story, no one will know and no one will learn from your experience.
While Tuman's past few months have been characterized by sadness, she's hoping the end of the year will be full of celebration. In August, Tuman will take part in the virtual Ms. Wheelchair America National Competition, and, in late October, she'll marry her fiance, C.J.
WILL FARGAS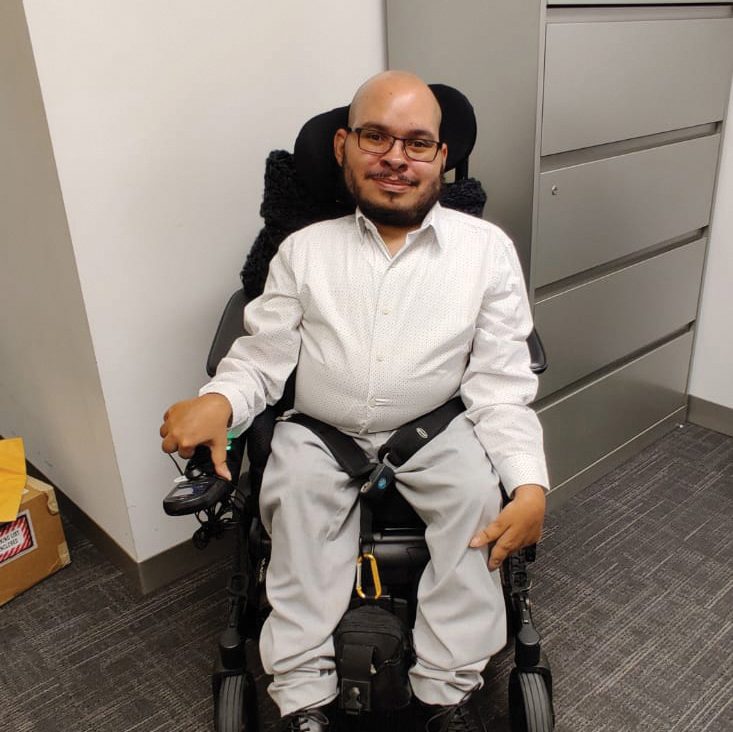 A lot of words could describe Will Fargas, who seeks to live life to the fullest, but maybe the best one would be
ambassador.
Fargas, who has spinal muscular atrophy (SMA), serves as an ambassador fo the SMA drug, Spinraza. The first FDA- approved therapy to treat SMA, Spinraza allows the body to produce more of a vital protein essential to motor neuron health. As an ambassador, Fargas shares about his life with SMA at events in the New York City area, currently held virtually.
Everyone's experience with Spinraza can be different," Fargas said. "The thing I noticed is that I have more energy to get through the day.
More energy is a good thing, Fargas says. His days generally start early, around 4:30 or 5 a.m., when Fargas gets up to get ready for his job as a scheduler at NYU Langone in Manhattan, scheduling patients for outpatient therapy services.
When he's not working, Fargas enjoys traveling. With brothers in Virginia and Florida, he usually plans an annual trip to visit each brother, in addition to trips to places like New Orleans and Hawaii. As travel restrictions begin to lessen, Fargas is already planning his next destination.
"I want to venture out and do more international travel," he said. "I was supposed to do Spain last summer, and England is next on my list. My hope is for more accessible air travel and for airlines and airports to become more accommodating for wheelchair travelers."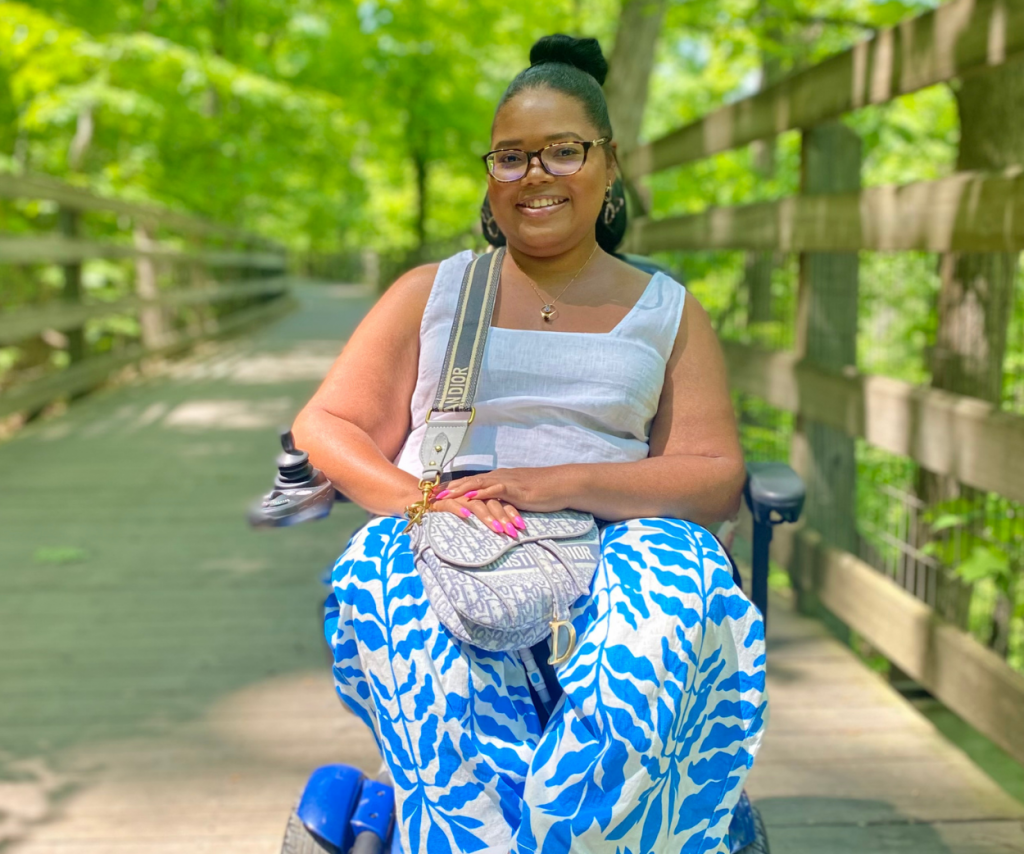 NSM client Candis Welch on using her platform and influence to advocate for the disability community Candis Welch wants to make a difference in the…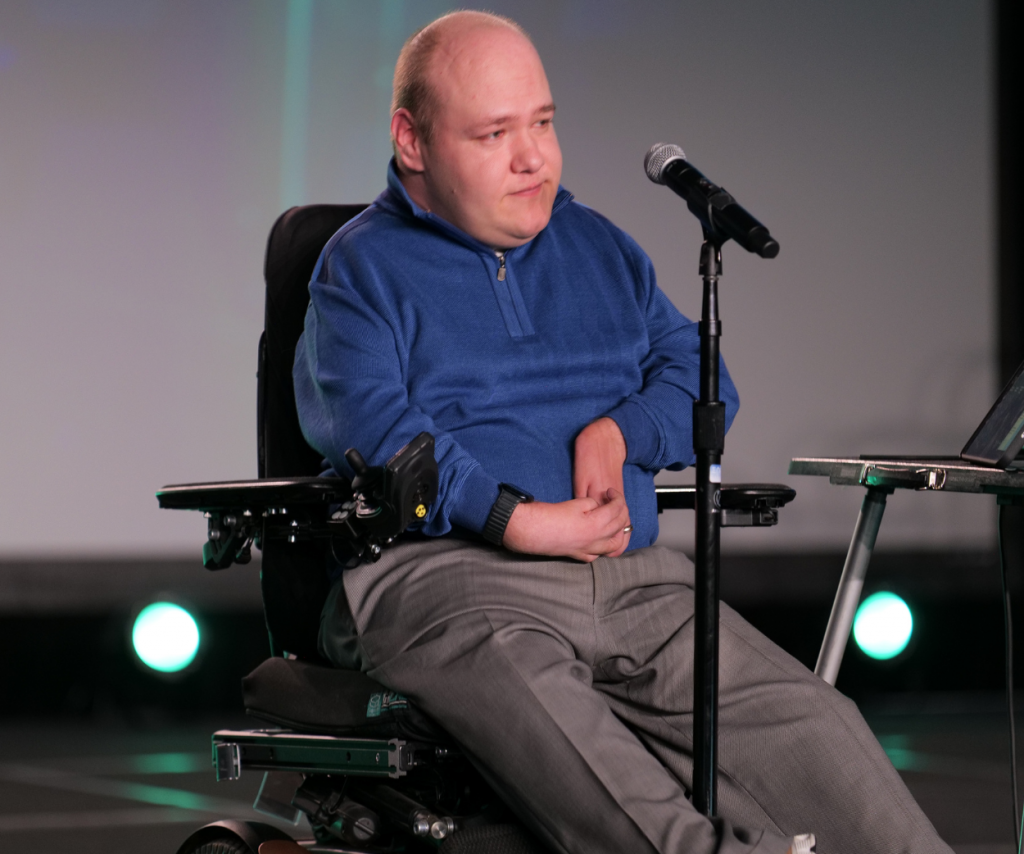 AGT's Ben Waites weighs in on why CRT matters: independence, opportunity and hope Singer Ben Waites, known for his 2022 appearance on season 17 of…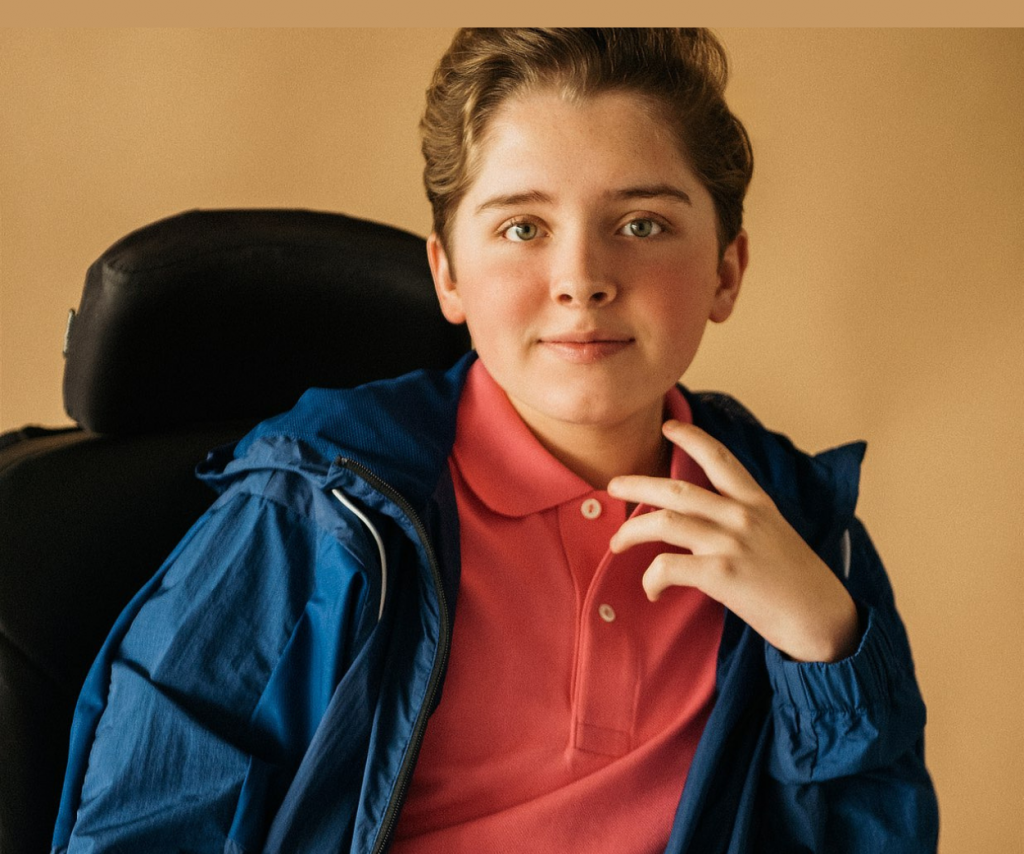 With a Netflix movie and Sundance premiere under his belt, the teenager is making acting his career Jonathan Lengel feels at home on the stage….