NSM's 2022 ATP of the Year, Lisa Cordero shares about what fuels her passion for serving her clients
For Lisa Cordero, mornings are busy. Most weekdays, she hits the ground running.
"My mornings typically start with getting everyone out of bed," says Cordero, an assistive technology professional (ATP) based in New York. "I have two boys and my husband is a school teacher, so I get up and get them ready for the day."
While she's making breakfast and helping her family get ready for the day, Cordero usually takes a few minutes to quickly scan through her email.
"I usually try to make sure no one has emailed me with an emergency," Cordero says. "If they have, I can get the process started as quickly as possible so we can get it resolved."
Cordero, who has worked as an ATP for the past 22 years, says her work keeps her busy—but it's a job she loves. Working in a traditional wheelchair seating clinic throughout the week, Cordero's days are pretty full. Even with back-to-back appointments, she wants to make sure each patient gets her undivided attention.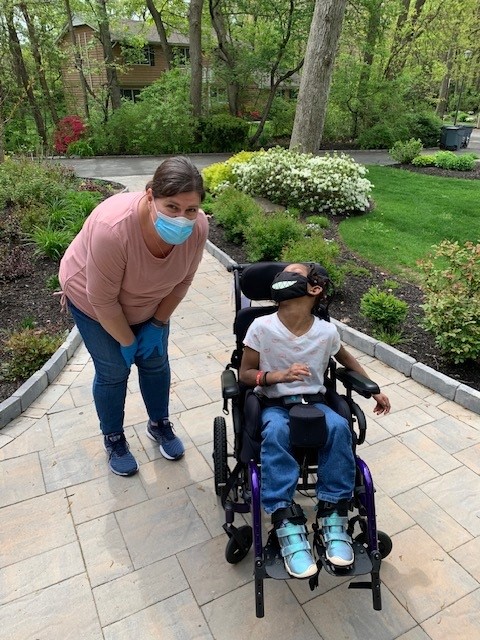 "I try to go above and beyond for my patients," Cordero says. "With me, an appointment isn't just a quick meeting or quickly checking all the boxes. When I'm with my patients, their needs are at the forefront of every interaction. This isn't just a job, but a way of living your life to serve others."
Cordero didn't initially set out to become an ATP. Trained as a physical therapist, she began her career at a United Cerebral Palsy Center, where therapists and providers worked with patients with a variety of diagnoses. When the therapist who ran the wheelchair clinic went on maternity leave, Cordero stepped in to fill the role.
"That was my first real exposure to a seating clinic," Cordero recalls. "I worked with an occupational therapist (OT) assistant named Steve who really took me under his wing because he saw how much I loved the tinkering side, the problem-solving. Craig, the ATP at the clinic, was really helpful in educating me. He saw I had a knack for this. So I was exposed to people who saw I had a natural ability and interest and encouraged me, and it blossomed from there."
Rising to the challenge and problem-solving are still big parts of Cordero's work. Sometimes, determining the best plan for a patient is a little like putting together a puzzle, Cordero says.
"It's a challenge to marry what a client needs with what they want and what we can do based on their payer coverage," Cordero says. "I can work with someone and know that they would benefit from a piece of equipment or an accessory, but sometimes they don't have the coverage for it, and we can't get it justified medically or their reimbursement doesn't cover that particular item. One of the biggest challenges is working through wants, needs and what can be provided to someone."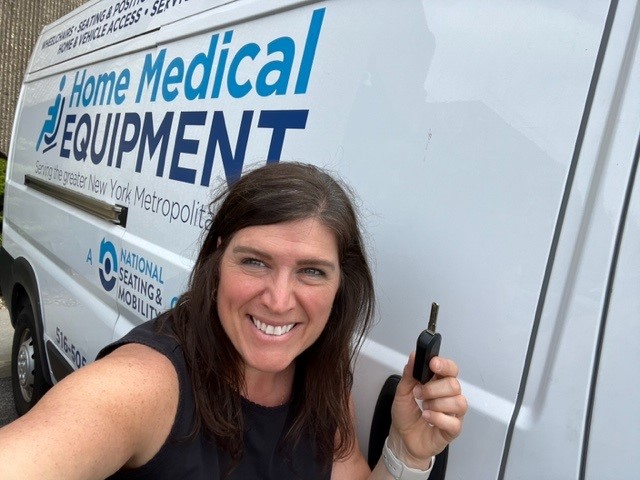 A veteran with two decades of experience in the field, Cordero has seen a lot of change in the CRT industry over the years. Technology and engineering have "improved dramatically," Cordero says, allowing for eye gaze and fiber optics systems that provide users with greater levels of independence and mobility. But at the same time, the timeline and processes to get new equipment have lengthened.
"Back when I started, letters of medical necessity were crazy short and not as detailed as they are now, and the guidelines were a little more flexible," Cordero remembers. "The process is definitely more lengthy for a lot of people, and while those guidelines are needed, it can definitely add to a person's frustration when the timeline to get the equipment they need is increased."
While challenges and frustrations definitely exist within the CRT industry, Cordero feels fortunate to serve her clients.
"Some days are definitely easier than others, but when you add them all up, I truly feel that we are fortunate to be in this place to do the work we do to help people," she says. "When someone who is newly paralyzed or has a progressive diagnosis comes back and says, 'You gave me a chair, and I'm so much happier now,' 'I have the energy to participate in things with my family,' or 'I'm starting back to work'—it's an honor to be part of that, and that's what fuels my passion to get up every day and do this work."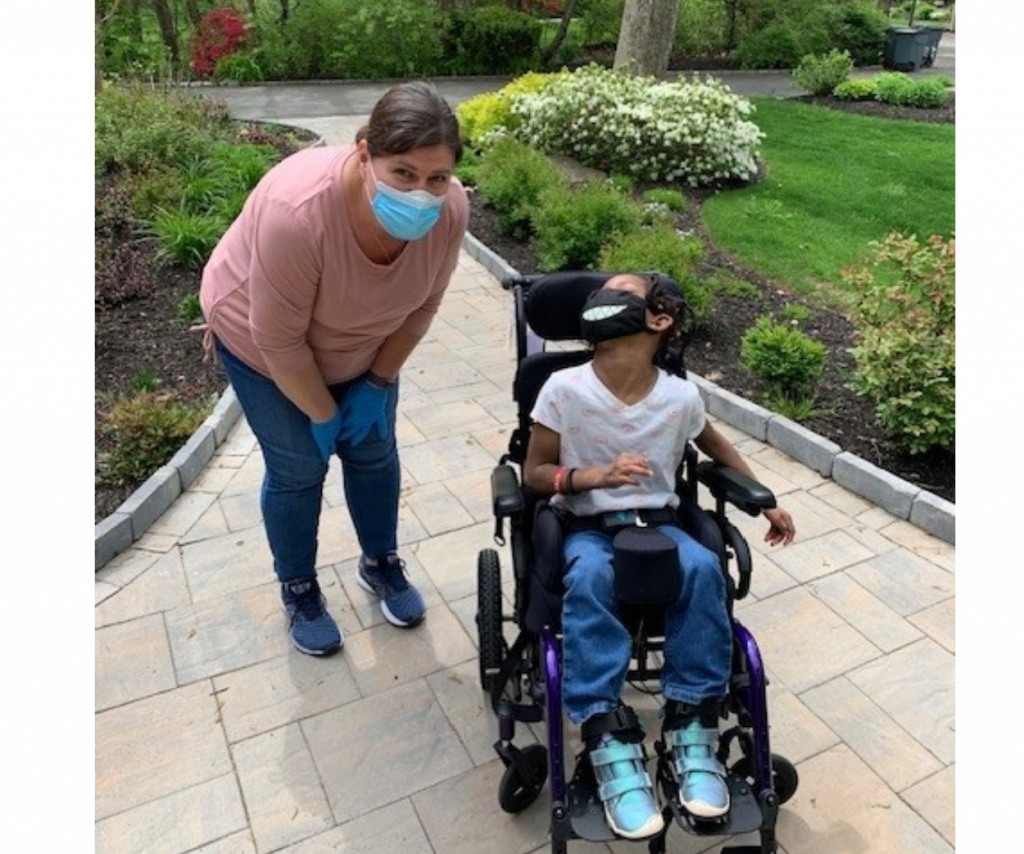 NSM's 2022 ATP of the Year, Lisa Cordero shares about what fuels her passion for serving her clients For Lisa Cordero, mornings are busy. Most…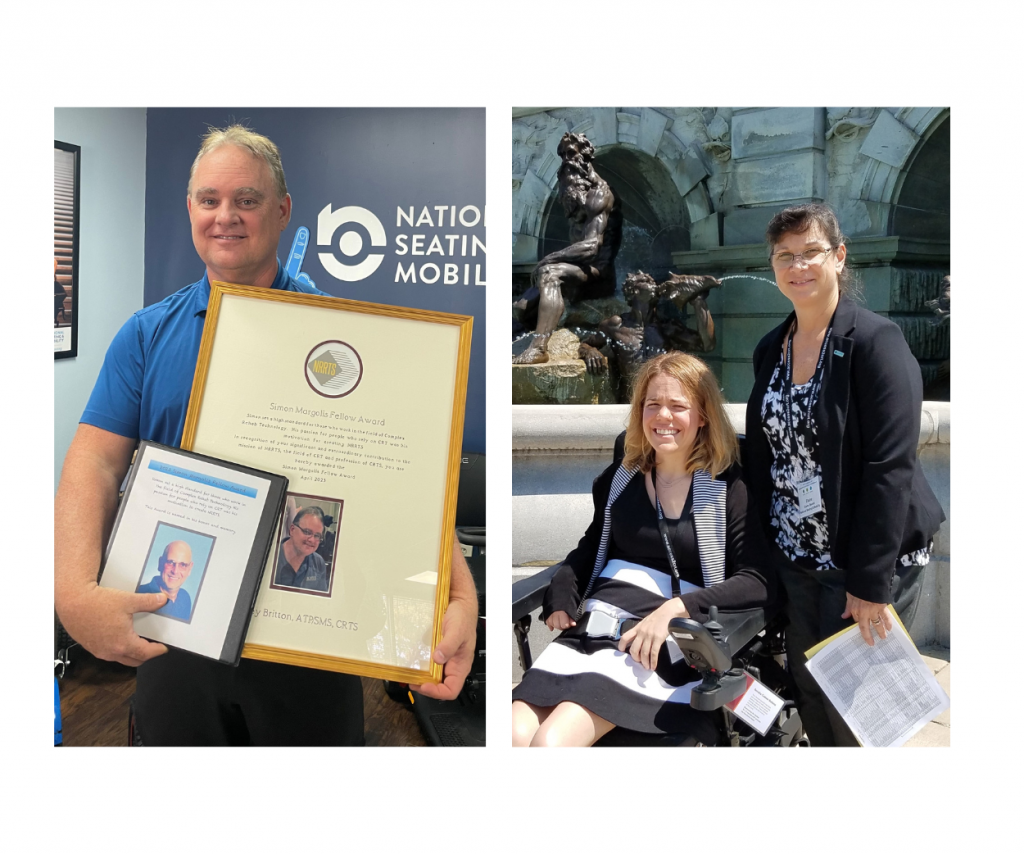 NSM Employees Carey Britton and Elaine Stewart, 2023 recipients of the Simon Margolis Fellows Award, weigh in on why they love their jobs Growing up,…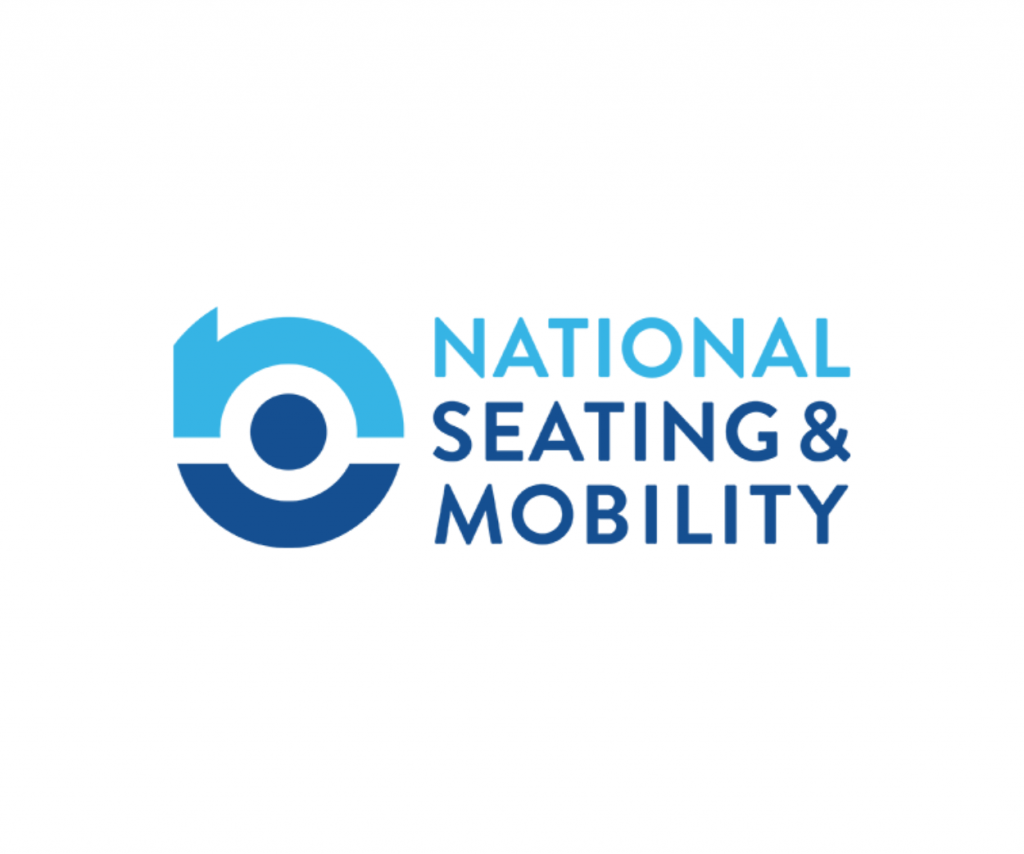 Celebrating NSM employees who embody the company's core values and deep commitment to clients Honor, excellence, accountability, respect, teamwork and service. Simply known as HEARTS…