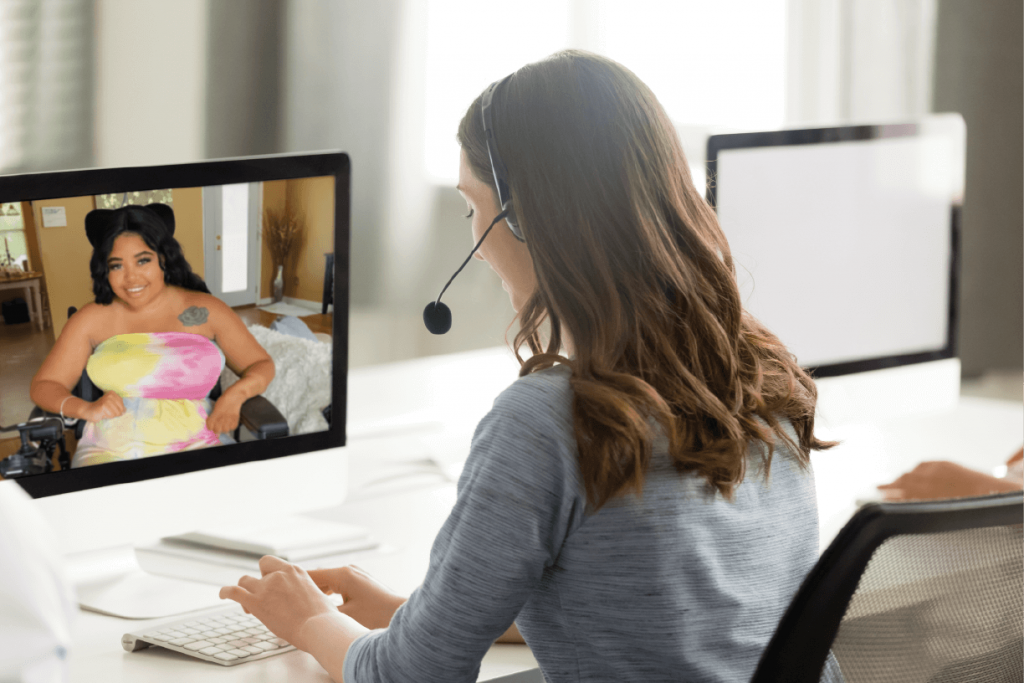 TECHNOLOGY-DRIVEN CARE OFFERS BIG BENEFITS FOR MOBILITY SERVICES.
HERE'S HOW IT AFFECTS YOU.
When Savannah Moore was evaluated for a new power wheelchair at the end of 2019, she'd imagined getting fitted for it in person. Months later, the world was in the midst of the COVID-19 pandemic, and in-clinic gatherings were a thing of the recent past. So in April of last year, Moore set up a hybrid virtual appointment. She donned a mask, welcomed an assistive technology professional (ATP) into her home, and launched a video call on the ATP's tablet. A physical therapist from her clinic appeared on the screen, ready to help from afar.
"I had to turn at different angles for [my therapist] to see me," says Moore, who sat in full view of the camera and fielded questions while her therapist and ATP worked together to gauge her positioning. Was she sitting up straight? Were her feet in a good place? Moore's answers helped them make the proper adjustments to her wheelchair. From there: a spin around the neighborhood. It was her first telehealth appointment.
Virtual Care
It sounds fancy, but telehealth just refers to health-related services conducted remotely via technology. The concept isn't new, but it gained traction during the pandemic because in-person visits raised the risk of contracting COVID-19.
Telehealth covers a wide range of care, from wellness visits to remote health monitoring via wearable devices and urgent care for conditions that aren't life-threatening. It's just one aspect of technology-driven care.
Another aspect includes remote service evaluations. While telehealth visits are considered clinical encounters where therapists and ATPs work together to fit and evaluate a client, remote service evaluations allow technicians to troubleshoot problems or identify the issue so parts can be ordered to repair the problem.
Chances are, you have encountered tech-driven care at some point. Maybe you had a telehealth appointment with a physical therapist or used remote services to troubleshoot equipment issues. You may have even been evaluated for a new wheelchair via video call.
Big Benefits
Virtual care is sometimes met with skepticism. Is service really as good when it takes place over
video? In many situations, the answer is yes. That's especially true for remote repair evaluations, which use a video
diagnostic tool to inspect your equipment, determine why it's not working, and set the repair process in
motion. About 65 percent of problems are diagnosed right on the call, says Lee Andersen, senior manager of remote service support at National Seating & Mobility (NSM).
Remote services aren't just convenient. "In most cases, we see a shorter turnaround time that can be up to two weeks," Andersen says. Simply put, they get you back to being mobile faster than in-person service.
You'll still get a personal touch. Techs often work with your ATP to make sure you're cared for. Take Nicole Gahman, a Philadelphia-based remote repair tech with NSM. When she notices a wheelchair is in disrepair, she'll contact the client's ATP to start the process of getting a new one.
The ordering process can take place remotely too. Lisa Cordero, a New York–based ATP, recently started using video technology to evaluate the functionality and mobility of her patients. She expected a steep learning curve, but she never anticipated the benefits. "We're able to get a better visual of their home environment," she says. "If they say, 'I can't get into the bathroom,' I can say, 'Walk me through it.'"
Admittedly, some things are harder to accomplish virtually. Cordero often asks caregivers to measure patients for new equipment, but she usually needs to confirm the measurements in person. Recently, Cordero and Dawn Baratta, a physical therapist in New York, completed a wheelchair clinic during which they spoke virtually with the client, her mother and her therapist. A few weeks later, they followed up in person and recorded the measurements Cordero needed to complete an order for a new wheelchair. While in-person physical therapy is best, Baratta notes, virtual evaluations can be helpful.
But in person isn't always an option. Technology offers accessibility. People in rural areas who travel long distances for care have the option of remote appointments. Telehealth evaluations include therapists, so transparency isn't limited. The evaluations can be recorded and archived, giving you and your care team a record of the appointment. In the middle of a pandemic, remote appointments allow for social distancing, while still guaranteeing quality care.
Even Cordero's clients in New York City benefit. When public transit or ambulette service fails— or the elevator in a client's high-rise apartment breaks—there's a telehealth alternative. "Clients really depend on these devices or the equipment they're in," says Andersen. "Our job is to get them back and being mobile again.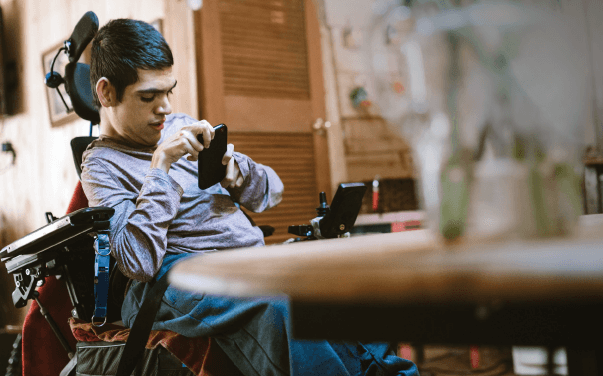 Remote Appointment Prep
Getting ready for your first telehealth visit or remote evaluation? Keep these tips in mind.
HAVE THE NECESSARY
TECHNOLOGY.
This usually includes a
smartphone and Wi-Fi
access. Be sure to test the
tech before the appointment
and get comfortable with
the platform you will use
during your appointment.
KEEP YOUR INSURANCE
INFORMATION NEARBY.
You'll probably have to verify
this at the start of the call
WEAR TIGHT-FITTING
CLOTHING AND AVOID
LAYERS.
This will help your physical
therapist and ATP get
a better sense of your
positioning and movement.
MAKE A LIST.
Kenneth Anthony, a
Philadelphia resident
who has used a
wheelchair for three
decades, suggests
listing all of the issues
you'd like to discuss.
This ensures you
don't forget anything.
CHOOSE THE RIGHT LOCATION.
Set up in an area with good lighting. When using
telehealth for physical therapy, clear a space on the floor
or have a bed nearby. You may need the open area for
certain moves. When picking out new equipment, sit on a
firm surface. Cushy chairs and couches make it harder for
your ATP to get a sense of your positioning and balance.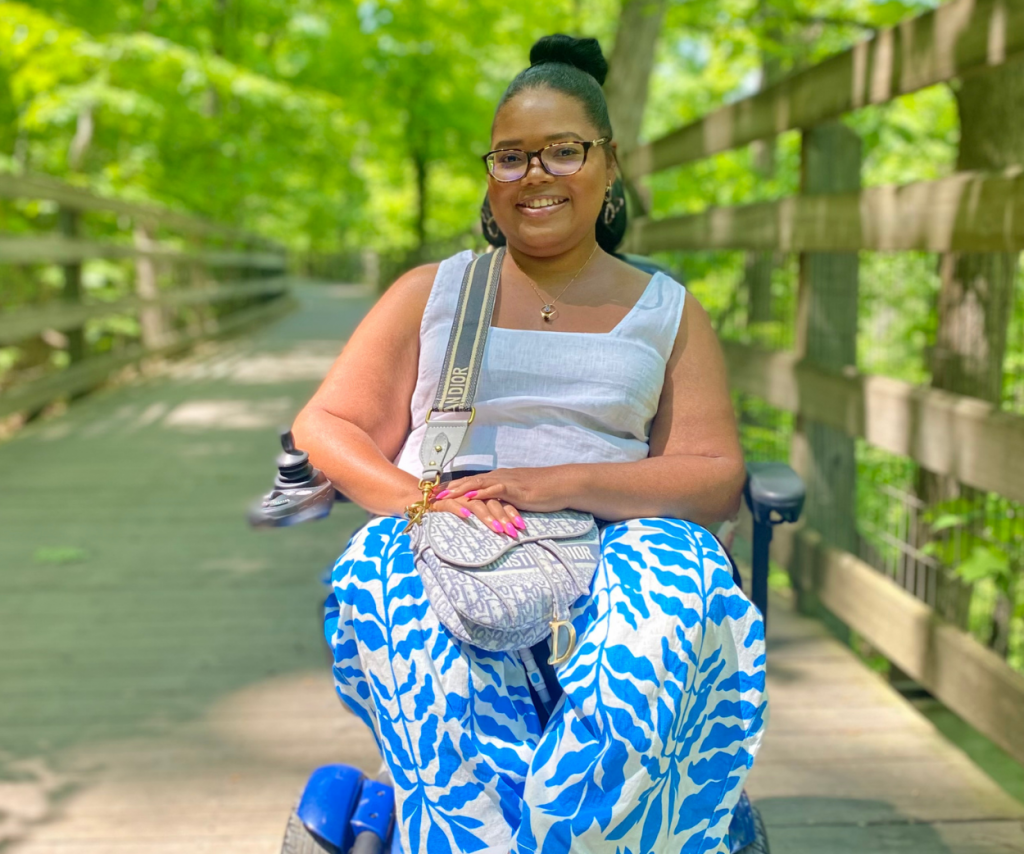 NSM client Candis Welch on using her platform and influence to advocate for the disability community Candis Welch wants to make a difference in the…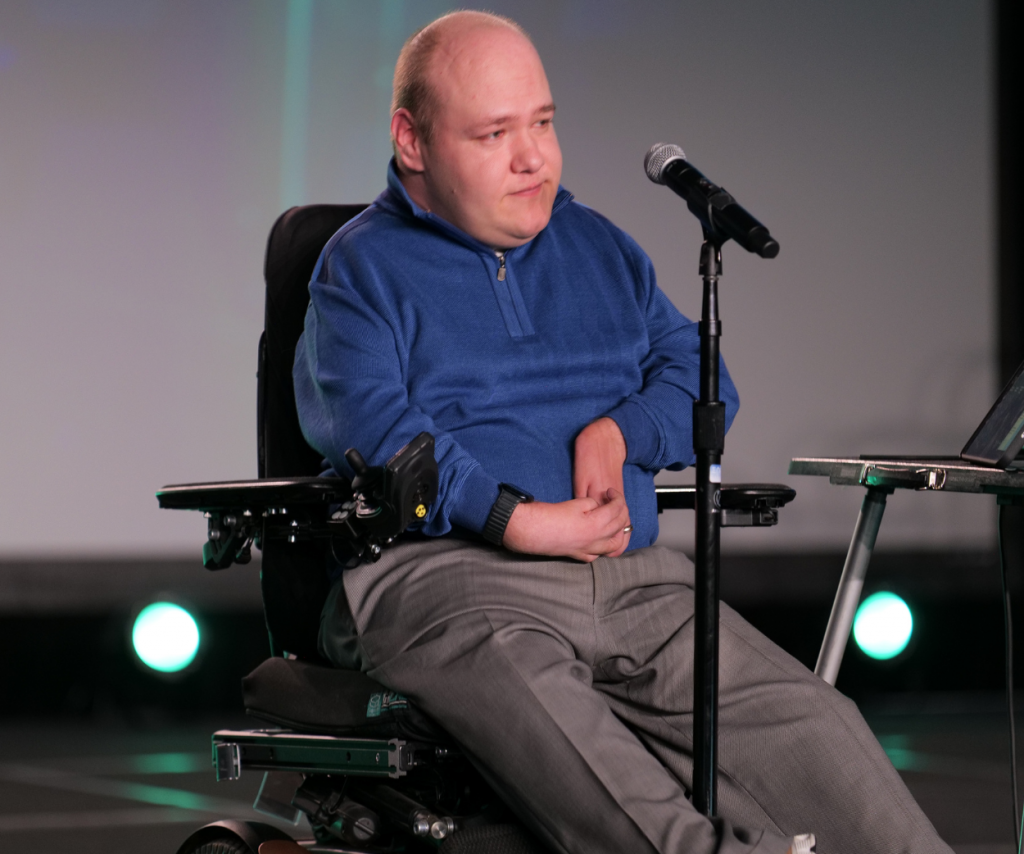 AGT's Ben Waites weighs in on why CRT matters: independence, opportunity and hope Singer Ben Waites, known for his 2022 appearance on season 17 of…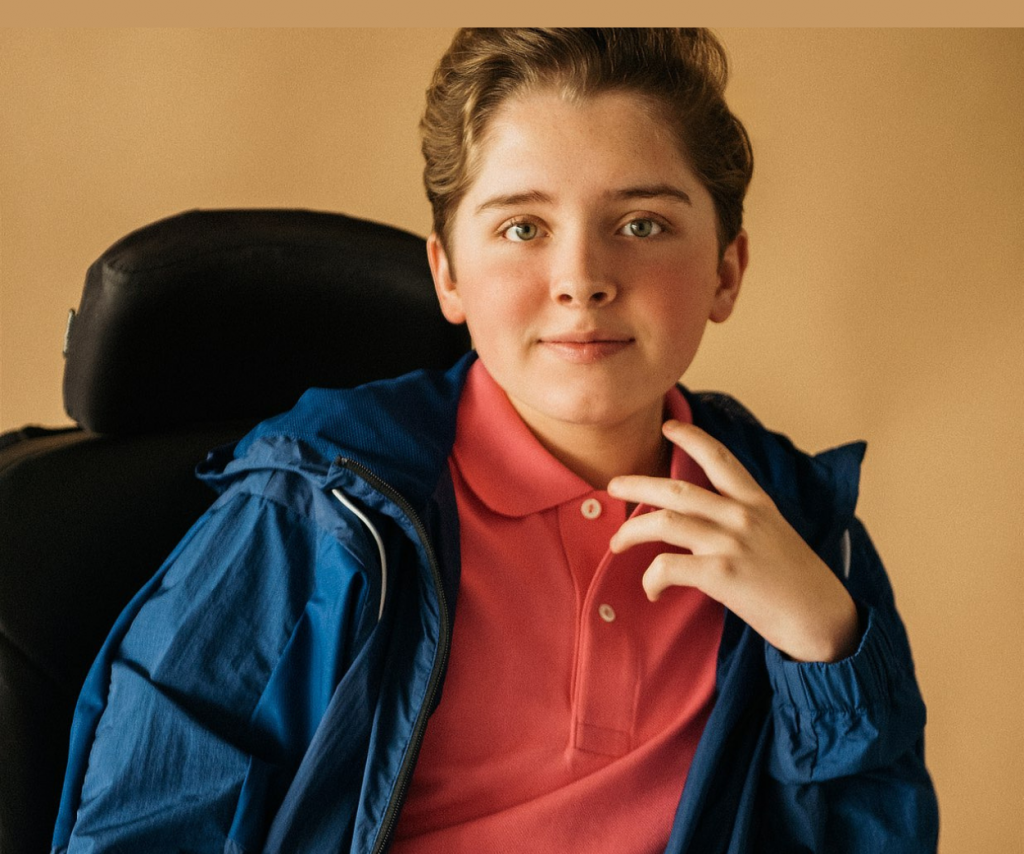 With a Netflix movie and Sundance premiere under his belt, the teenager is making acting his career Jonathan Lengel feels at home on the stage….