Celebrating NSM employees who embody the company's core values and deep commitment to clients
Honor, excellence, accountability, respect, teamwork and service. Simply known as HEARTS at National Seating & Mobility, these core values undergird every aspect of the company and shape employees' interactions with each other as well as with clients.
This is the second installment in our series highlighting NSM employees who embody these values and were recently honored as HEARTS Award recipients at NSM's annual Symposium. Get to know more about NSM employees Kenny Perez, Lizette Rodriguez and Alicia Campbell.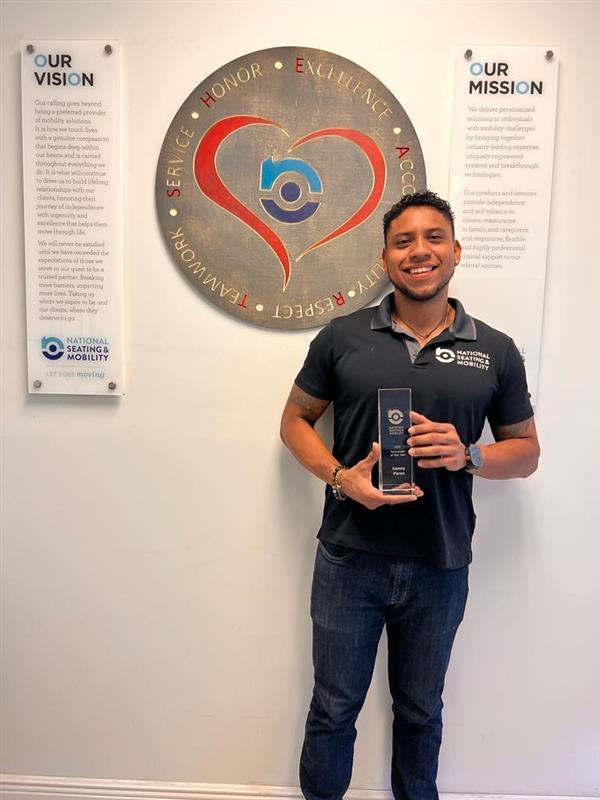 Kenny Perez
Senior Technician
2022 Technician of the Year
Kenny Perez starts his mornings early. He's up at 4 a.m., in the gym by 5 a.m. and ready to start his work day around 7 or 7:30 a.m. Perez believes deeply in creating a healthy mindset for each day, and his morning routine is all part of that process.
"We get pulled in a hundred different directions in this industry, and it's really important to create the right mindset," Perez said. "Your plans for the day will change, so I try to keep a flexible mindset, knowing obstacles are going to come and focus on finding solutions."
As a senior technician, Perez works with assistive technology professionals (ATPs) to build and service custom wheelchairs that fit each client's needs. He also schedules deliveries, educates clients about how to operate their new mobility equipment, manages the warehouse, orders and receives parts and helps ATPs accommodate specific client needs. Every day is busy, Perez says, but helping clients enjoy independence and mobility is always the goal.
"I get to live out NSM's core value of service every single day," Perez said. "I go to work, and I serve the client. I organize myself, focus on each client and their needs and service their chair so they can go about their daily lives as normally as possible."
While much of Perez's work centers on keeping wheelchairs and other mobility equipment in good working order, that's not the only thing he focuses on when visiting a client. A big believer in positive affirmation, he seeks to encourage his clients, their families and caregivers through his interactions. Perez, who hopes to be certified as an ATP soon, sees his work as more than a job.
"When you love what you do, it changes the way you see things and the way you see your client," he says. "It's not just numbers or chairs; it's what you're doing for them. To me, it's not a job. It's a gift."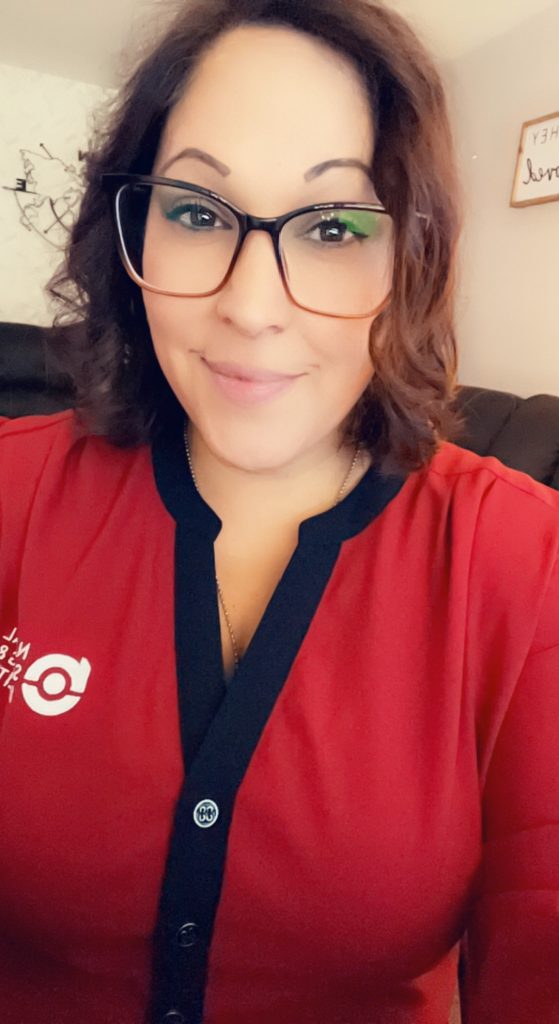 Lizette Rodriguez
Customer Service Specialist / Northeast Lead CSS
2022 Customer Service Specialist of the Year
Lizette Rodriguez understands the first rule of customer service: put yourself in the customer's shoes.
"As customer service specialists, we're like therapists for our clients," Rodriguez says. "You really have to stop and put yourself in the client's shoes. You never know who is going to be on the other end of that line, and really listening is key."
Rodriguez, who works mostly with Branch 181 in the Bronx, also supports a number of other NSM branches throughout the Northeast. As a customer service specialist, she is the one of the first people NSM clients connect with when they have questions or issues. In addition, Rodriguez serves as a customer service specialist lead and helps train new customer service hires in the Northeast Region.
Finding ways to better serve clients is always on Rodriguez's mind. She has worked to learn more about various types of mobility equipment, especially power chairs, so that she can be a better resource for customers who call with a concern. And sometimes, her ability to troubleshoot resolves the issue, saving customers time and effort.
"A little help goes a long way," Rodriguez says. "I've taken the time to learn a lot about power chairs, and I always try to give new customer service specialists time in the warehouse with technicians so they can learn to troubleshoot. Sometimes, when we take a minute and guide a customer through the steps, we can get the chair out of lockout or solve the problem. It prevents them from having to come in for a repair or us having to send someone out."
Rodriguez sees her job as trying to find the best way to get a customer the service they need.
"Often, I try to set up a remote call to save the customer time, so they don't have to wait for us to come to them or come into the branch," she says. "I just want to find the right route to get them the service they need without them having to wait longer than necessary."
Above all, Rodriguez simply wants to be a positive resource for her customers as well as the customer service specialists she helps train.
"A positive attitude goes a long way," she says. "How would you be feeling if you were on the other end of that call? Having a big heart, understanding, really listening and communicating, that's what our clients need."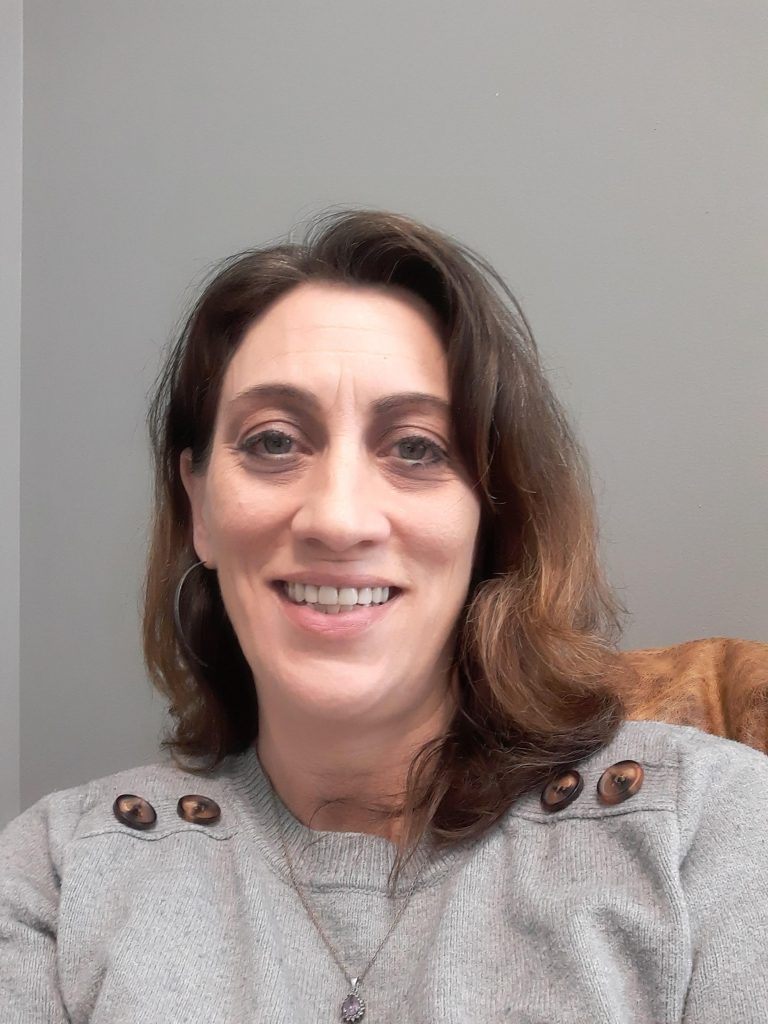 Alicia Campbell
General Manager, Indianapolis and Ft. Wayne
Hearts Award Recipient
As a general manager of two NSM branches in Indiana, Alicia Campbell knows there's really no such thing as a typical day. While each day might include similar tasks, it's the opportunities to find solutions for clients and coworkers that excite her most.
"I love challenges and problem-solving, whether it's solving an order or technical issue or working with a client or coworker," Campbell says.
Campbell began her NSM career as a temporary employee 25 years ago. A few months into the job, she was offered a full-time position as a customer service specialist. Before becoming a general manager, Campbell also worked as a funding specialist.
Those varied experiences also help Campbell see the value and importance of teamwork.
"It's very cheesy, but I have referenced our work and team as being a bicycle chain," Campbell says. "Each teammate or job function is a link in that chain. If one link is stuck or broken, then it prevents the whole bike from moving. Everyone has a very important job, and we must work together to keep it moving and keep our clients moving in their lives."
As a general manager, Campbell keeps three goals in mind at all times: never stop learning, be honest and never quit. While that approach doesn't always make her work easier, it does help Campbell and her team find creative solutions.
"When things don't go as planned with orders I've had to have conversations with clients where I said, 'I know this isn't what you want to hear, and I really wish I had better news but we want to work together with you to find the best solution possible,'" Campbell says. "We then work to find an alternative solution even if it's not exactly what we originally planned. The clients are generally appreciative and understanding of the time we put in to find a solution that works if the original plan didn't work."
Above all, Campbell says NSM's core values help keep her and her team stay focused on what's most important: clients.
"Our clients are relying on us to help them achieve daily goals, life goals, career paths and beyond," Campbell says. "The equipment we provide is the door opening to those dreams."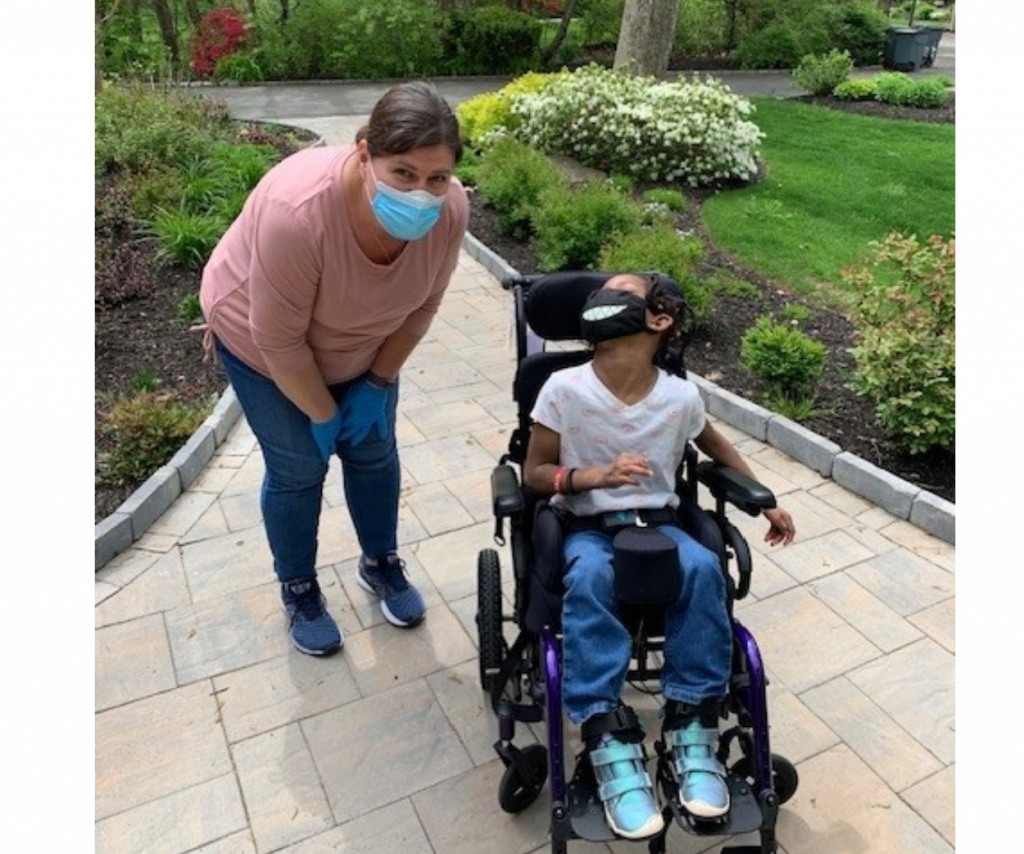 NSM's 2022 ATP of the Year, Lisa Cordero shares about what fuels her passion for serving her clients For Lisa Cordero, mornings are busy. Most…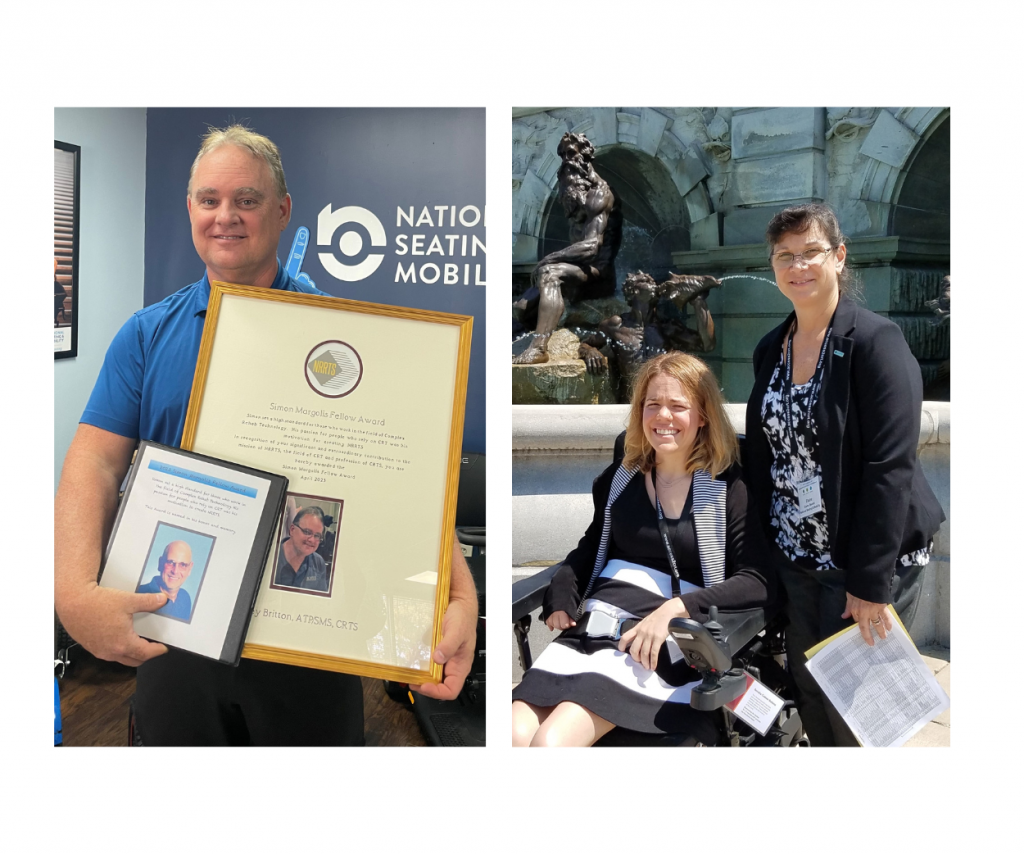 NSM Employees Carey Britton and Elaine Stewart, 2023 recipients of the Simon Margolis Fellows Award, weigh in on why they love their jobs Growing up,…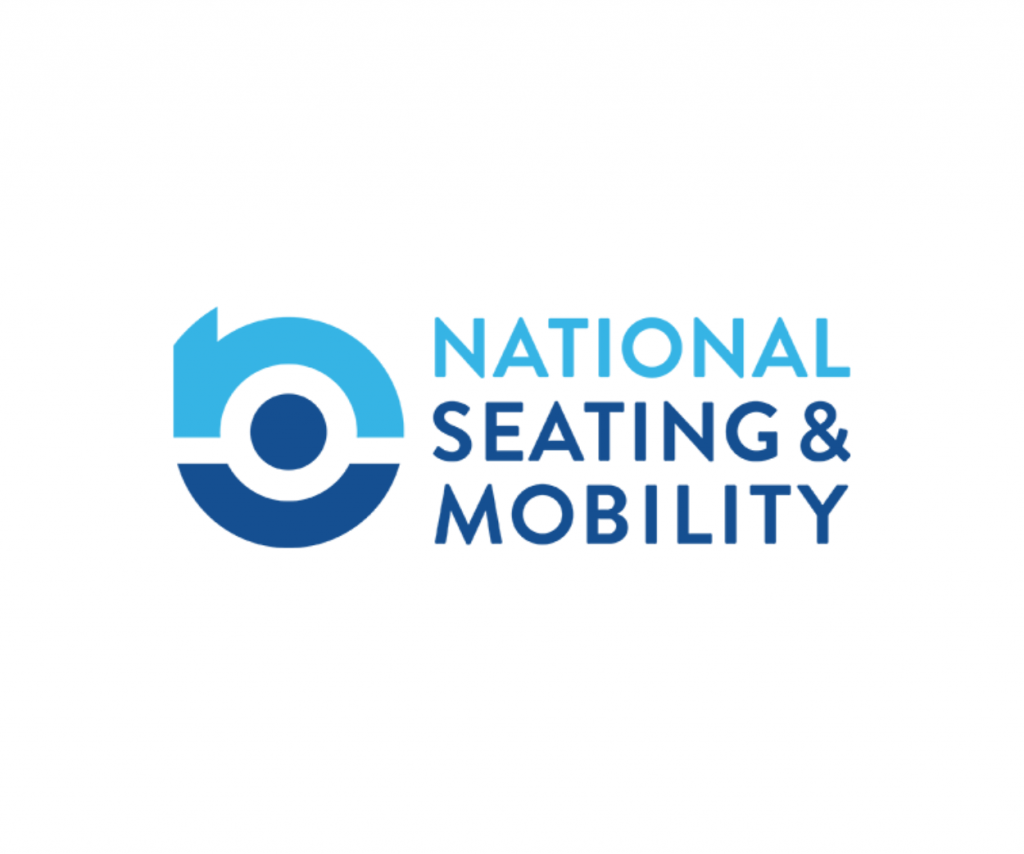 Celebrating NSM employees who embody the company's core values and deep commitment to clients Honor, excellence, accountability, respect, teamwork and service. Simply known as HEARTS…