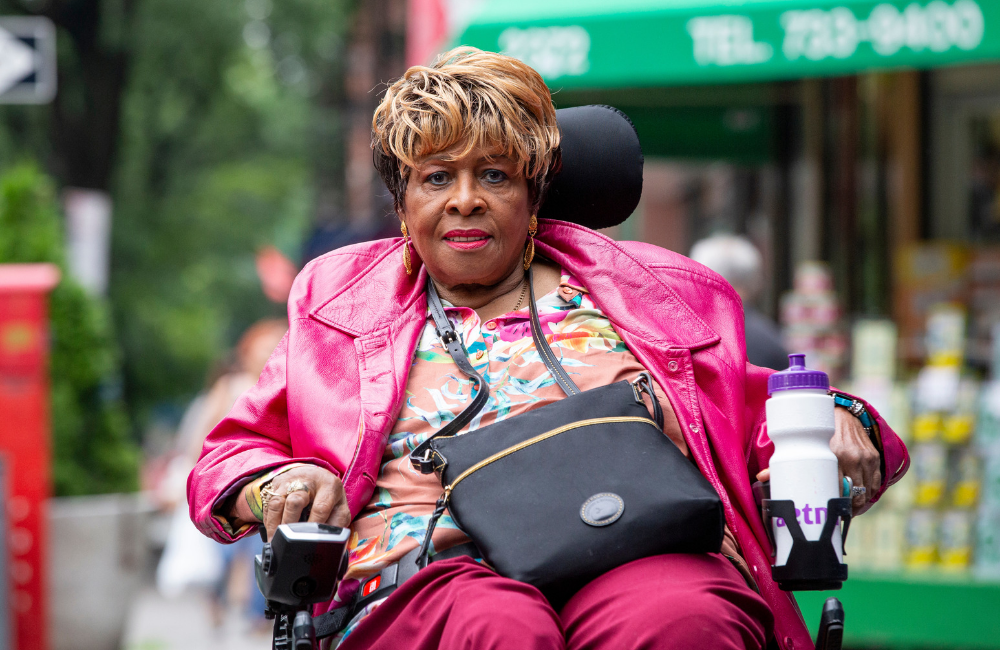 Navigating life in the bustling city of the Bronx, native New Yorker Diana Holmes doesn't often meet a stranger. Her joy is infectious, and she loves to make people smile.
Diana's deep-rooted love for the Bronx has been present since childhood. She grew up surrounded by her family, with grandparents, aunts, uncles and cousins all living in the same building. It was a close community where neighbors of varying nationalities knew each other well and became extensions of family.
"It was a beautiful neighborhood," Diana recalled. "I call it the United Nations of the Bronx because there were all different nationalities, and everyone got along. It was a beautiful time in my life."
Growing up, Diana loved sports, especially paddleball, and regularly visited the local park to play with friends. During one game, she sustained an injury that ultimately required reparative surgery.
"I had a torn ligament in my knee," said Diana. "When I went to have surgery, there was a surgical error and an artery was severed. It wouldn't heal, and I was very sick. I wound up having to have my leg amputated below the knee."
Despite having to relearn to walk, navigate life with a prosthesis and ultimately transition full-time to a power wheelchair, Diana refused to let her spirits fade.
"My chair saved my life," said Diana. "My power chair takes me to different stores and different places. I don't have to depend on anyone. I can't get around as easily as I used to, but I still get there."
One of those places is Arthur Avenue, a street where Italian families have owned authentic restaurants and shops for generations. As she navigates the historic bakeries, meat markets and delis, she is met with a warm embrace from the owners and patrons who have become family.
Diana also enjoys attending concerts, shopping, and visiting City Island for seafood with her daughter and granddaughter. Although she misses the building she grew up in, she loves to watch the boats pass by from her apartment terrace.
Diana radiates light throughout her community, and when possible, offers support for fellow amputee patients.
"I used to sit with groups of other amputee patients. I would tell them they have to keep going because tomorrow is not promised," said Diana. "I get where I want to go. I still have my sense of humor. I'm alive and loving life."