Bill Mixon Commemorates One-year Anniversary of NSM & Travis Medical
It has been a year since Travis Medical joined National Seating & Mobility. In recognizing this milestone, we celebrate the completion of our integration and the formation of one unified team, though it has felt like we have been one team for much longer. This partnership has made us better, stronger and enhanced our ability to bring self-reliance and independence to more clients across North America.
Thank you for your support and partnership.
Let's Get Moving, Together.

NSM & Travis Medical Now Offering In-office Clinics at Austin Locations
NSM and Travis Medical are pleased to offer in-office clinics at their South and North Austin branch locations. Clients can trial equipment and make informed decisions to best suit their needs.
The South Austin branch recently relocated to 1340 Airport Commerce Drive, Suite 575. For more information, please call: 512-833-9956
Travis Medical continues to operate its North Austin location at 3201 Industrial Terrace. Join us for an open house on 12/2 from 3-6 PM to tour our branch, eat food and play games. For more information, please call: 512-458-4589
Meet the Austin ATP team below.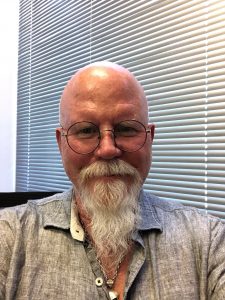 Britt Sitzes, OT, ATP, CRTS
Britt started working in Austin in 1988 as an OT and primarily was a community based home health therapist until 2001 when he started providing complex rehab technology and managing the Austin branch of Adorno Mobility. He opened the National Seating & Mobility branch in Austin in August of 2007 where we have been providing complex rehab technology services for the past 15 years.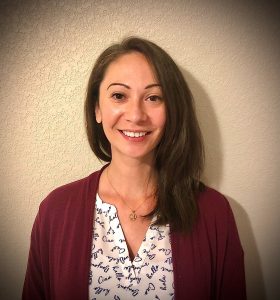 Maria Reeves, ATP
Maria loves working with people of all ages to help them gain mobility and independence in their lives. She has worked alongside medical teams for 9 years to assist individuals with disabilities in getting the equipment they need.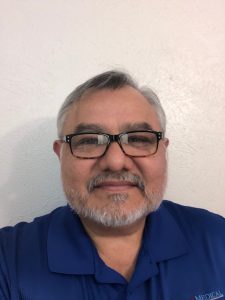 Rubin Mejia, ATP
Rubin has worked in the medical equipment industry for 30 plus years, of which the last 15 have been in the complex rehab technology field. He has been certified through RESNA as an ATP since April 2008. He is passionate about the work he does and is always looking to provide his patients with the optimal piece of equipment so they can have the best quality of life.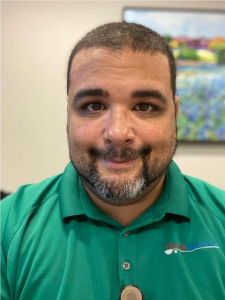 Dewayne Morris, ATP
Dewayne has been an ATP since 2009, and has worked with CRT since 2000.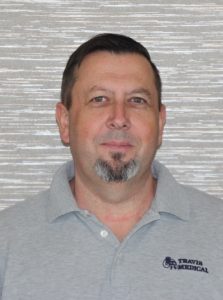 Louis Olenick, ATP
Louis has been in the assistive technology field for over 30 years.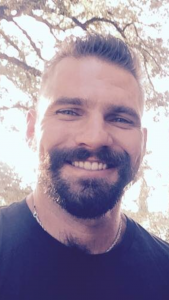 Patrick Pearson, ATP
Patrick specializes in discharge planning with post-acute rehab centers and long-term care skilled nursing facility centers. His acquisition to NSM occurred during the Home Health Depot/NSM merger in 2015. Patrick is our branded cowboy living on his 8 acre ranch in Dale, Texas.
Jackie James, OT, ATP, Promoted to Clinical Director
Austin-based ATP, Jackie James, is being promoted to Clinical Director and will transition into her new role over the next few months. As Clinical Director, Jackie will support our payer relations team, help identify trends in denials, and create content to support our therapists with clinical guidelines.
Jackie has acquired a wealth of knowledge over the course of her career. She has served as an ATP for over 9 years and previously worked as a pediatric occupational therapist for 25 years in Austin, as well as sub-Saharan Africa.
She is passionate about serving people and helping them to live full, exciting lives with the assistance of proper equipment.
Save the Date for Travis Cares! | April 12-13, 2022

We're excited to announce the 8th annual Travis Cares Education Conference & Symposium on April 12 – 13, 2022 at the Sheraton Hotel in Georgetown, Texas. The two-day event will host continuing education courses, networking opportunities and a supplier exhibition. Keep an eye out for registration in Spring 2022.
QUALITY SERVICE & REPAIR

We pride ourselves on offering expert service and maintenance to keep all of your equipment working flawlessly. Our experienced technicians stand ready to assist you and guide you through the process of having your mobility device serviced or repaired.
For repair requests, please contact:
repair.austin@travismedical.com
repair.austin@nsm-seating.com
Track Patient Orders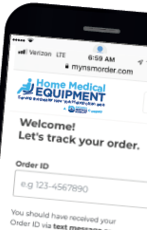 Simple. Online. Anytime.
All you need is a name and workorder ID to track the status of an order.
NSM Keeps Your Patients Moving With Complete Mobility Solutions
Whether your mobility needs are straightforward or complex, NSM is here to provide you with 360-degree Complete Mobility Solutions. That may mean customizing a power wheelchair to maximize your comfort and independence, installing a chair lift to access the second floor of your home, or simply repairing your existing equipment to keep you moving.
No matter what you need, we have innovative products and a reliable team of experts to keep you moving so you can enjoy life to the fullest - wherever it takes you.