Bruno Stow-Away Transfer Seat
Easily get in and out of your pickup truck or sports utility using Bruno's Stow-Away power transfer seat. The Stow-Away is discreetly concealed under your truck in a rugged, weatherproof drawer. Press a button and the compartment opens, and the Stow-Away raises to the proper height to smoothly transfer from your scooter or wheelchair. Slide onto the padded seat, press the control, and the Stow-Away continues to rise until you reach the height of the front seat. Lean on the removable safety handle to shift yourself over to the truck's front seat. An optional taller seat pad and padded transfer plate are also available to make transferring even more convenient.
Features of this model:
Cab remains completely unaltered; maintains all original space
Factory seat and all of its functions retained
One-button control opens drawer and raises/lowers
Sealed drawer, exterior-grade coating protects from elements
Safety handle for stability while transferring
Manual backup system for peace of mind
Long-lasting: reinstall in another applicable truck or large SUV*
Eligible for auto manufacturer potential rebates*
3-year limited warranty
Max Weight Capacity: 300 lb (136 kg)
Seat Platform Size: 10 in deep x 15 in wide (25 cm deep x 38 cm wide)
Position: Driver or passenger
Truck Types: Pickup trucks, SUVs
Want this for your home? Call Now!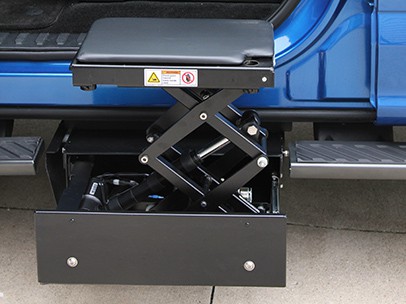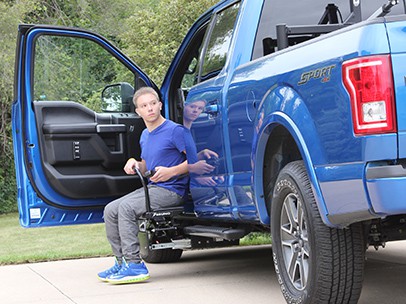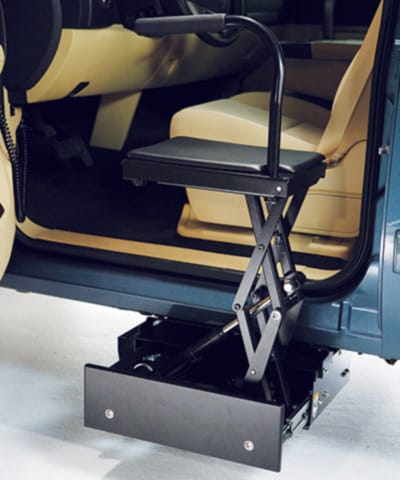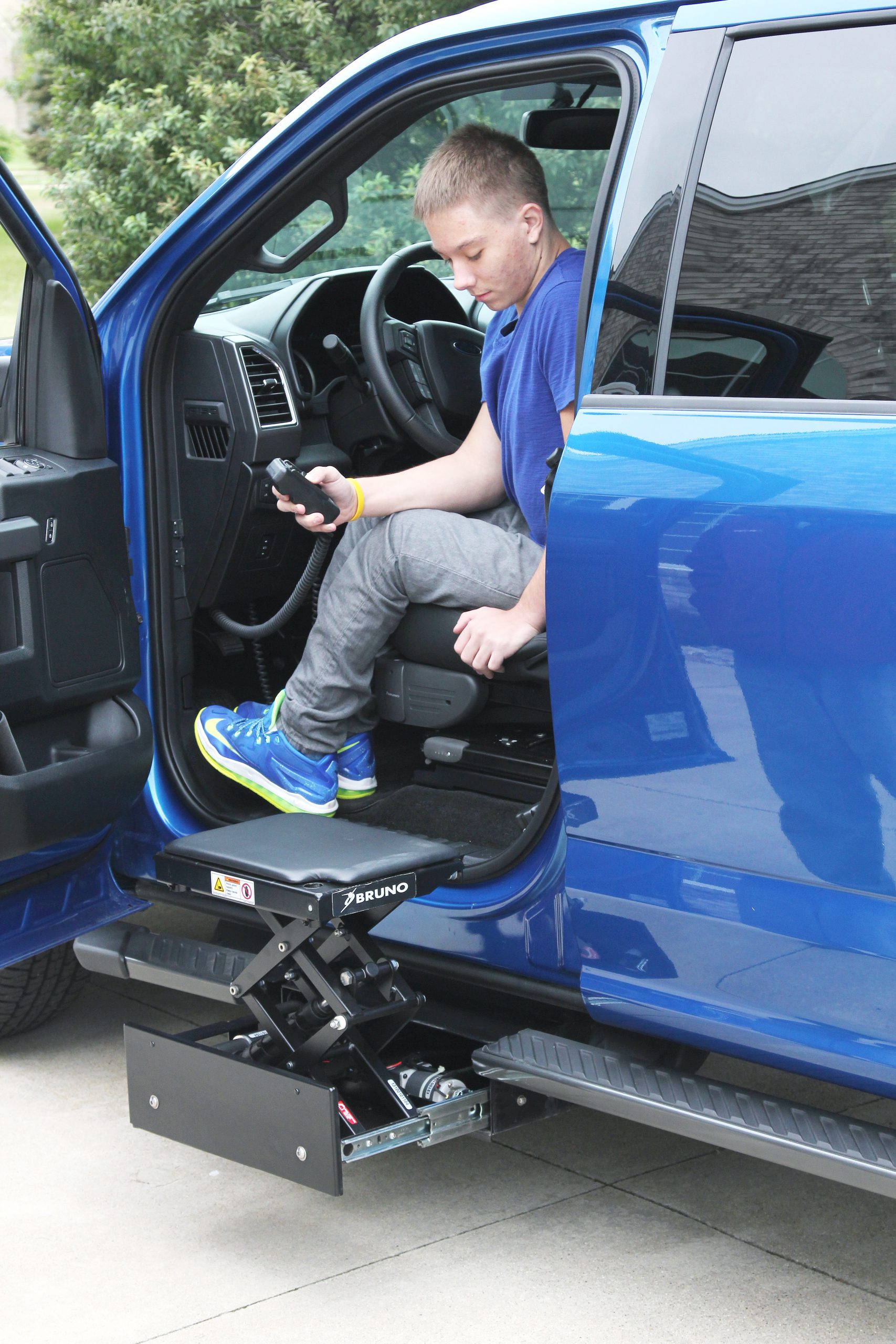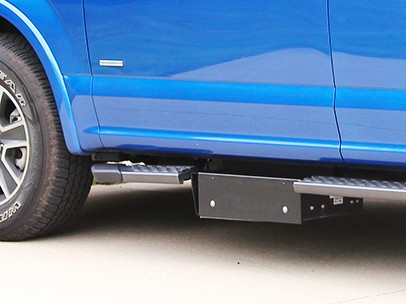 No matter your mobility need, we have innovative products and a reliable team of experts to keep you moving so you can enjoy life to the fullest - wherever it takes you. Send us a message and we'll get back to you as soon as possible.