Bruno Out-Rider® PUL-1100
If you own a pickup truck, you're used to rugged durability. With Bruno's Out-Rider you get the same reliable performance when lifting and securing your wheelchair, scooter or powerchair into your truck bed. Connect the docking clip to your mobility device, press a button and the fully powered Out-Rider quickly and efficiently raises and rotates a wheelchair, scooter or power wheelchair weighing up to 350 pounds or 159 kilograms into the truck bed. Once the mobility device touches down, it's secure for travel.
The flexible Out-Rider fits mid and full size pickup trucks with standard, extended or crew cabs and is designed to deliver dependable performance even in harsh weather. In fact, the Our-Rider may even outlast your truck. Since the Out-Rider is easily removed and reinstalled, you can transfer it to your next compatible pickup.
Features of this model:
Reliable, rugged design to withstand harsh outdoor elements
Variety of Out-Rider versions for different cab models
Standard and heavy-duty lifting capacities
Hand-held control
Fully powered, fast operation
Driver or passenger side placements available
Hook n' Go carabineer docking device (for manual chairs)
Docking device included
Easy to remove or reinstall on another applicable vehicle
Eligible for auto manufacturer potential rebates
3-year limited warranty
Lifting Capacity: Standard: 100 lb (45 kg) or 200 lb (90 kg); Heavy Duty: 350 lb (159 kg)
Pickup Box Size: 5 ½*ft, 6 ½ ft, 8 ft
Truck Types: All mid/full size pickup trucks in standard, extended or crew cab
Want this for your home? Call Now!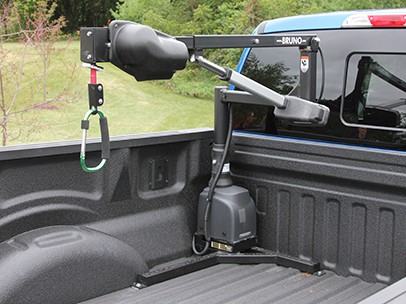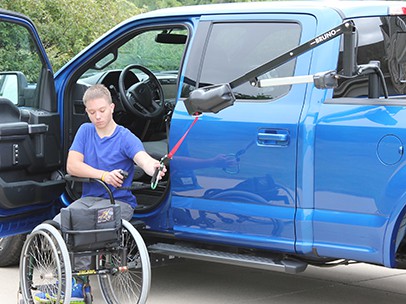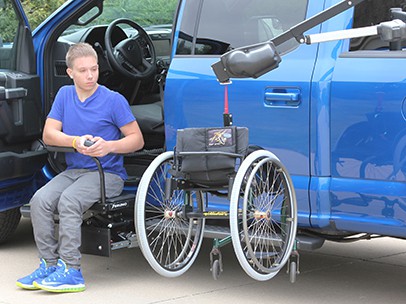 No matter your mobility need, we have innovative products and a reliable team of experts to keep you moving so you can enjoy life to the fullest - wherever it takes you. Send us a message and we'll get back to you as soon as possible.