Bruno Joey™ VSL-4400
Bruno Joey Interior Platform Vehicle Lifts are designed for minivans and full-size vans to hoist and store your unoccupied scooter or power wheelchair inside your vehicle. Simply roll your mobility device on the platform from either side, hit a button and let your Joey do the rest. This interior platform van wheelchair lift fits mobility devices up to 18″ wide, but requires little space inside your vehicle, which means your van won't lose its second seating row.
Features of this model:
"Lifts mobility scooters and power wheelchairs
Compact design allows for second row seating in most applications
Self-leveling platform for slightly uneven surfaces
Easy drive on/off platform with traction coating
Industry exclusive safety barrier prevents mobility device from entering passenger area during sudden stops
Backlit hand-held control and platform illumination for night loading
No scooter or powerchair modifications
Manual backup for peace of mind
Potential to reinstall in another applicable vehicle
Potentially eligible for auto manufacturer rebate
3-year limited warranty
Lifting Capacity: 350 lb (159 kg)
Maximum Mobility Device Wheelbase: 40 in (102 cm) – (552 mm) between arms
Maximum Mobility Device: Width: 28 in (71 cm)
Vehicle Types: minivans, full-size vans, select SUVs and crossovers"
Want this for your home? Call Now!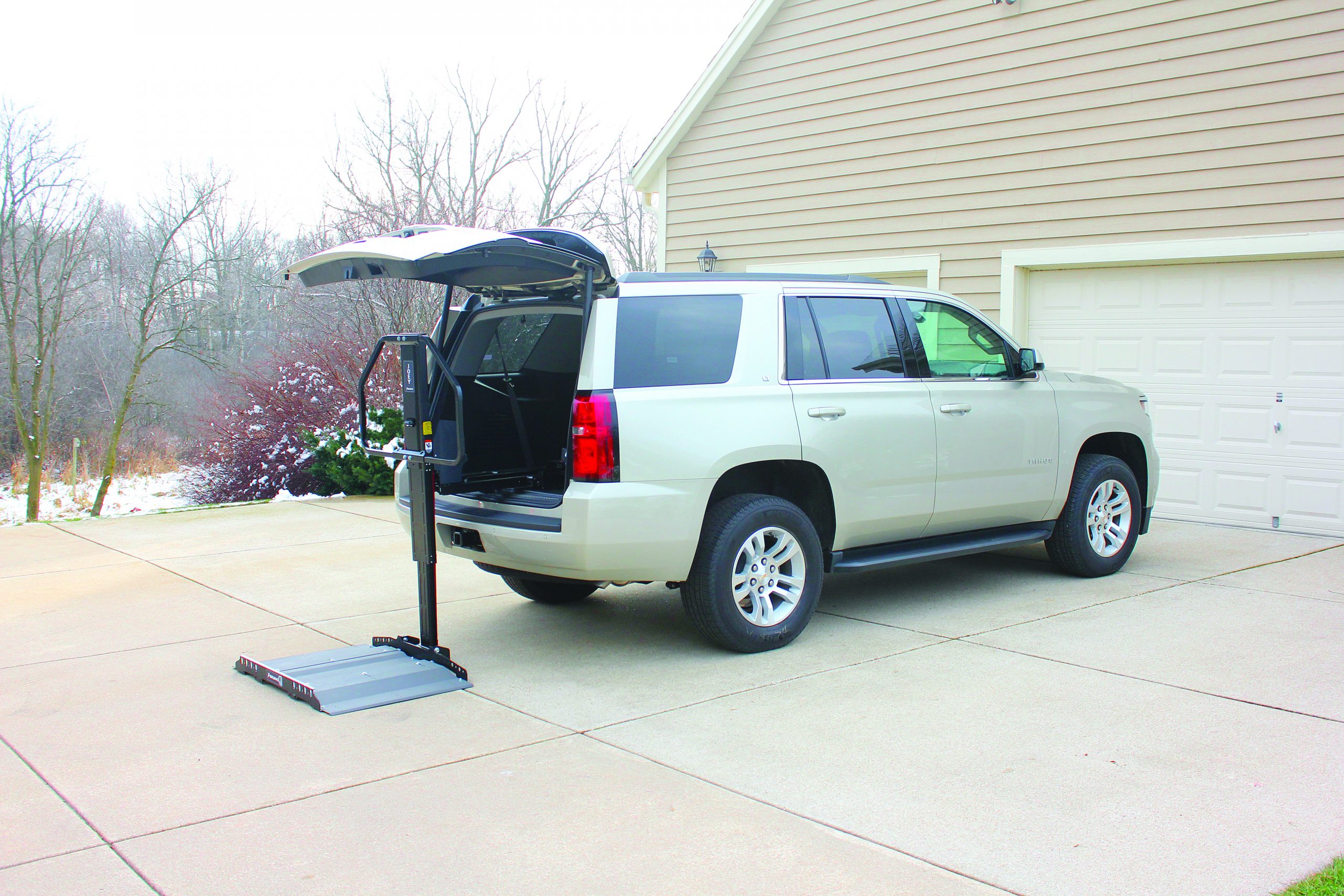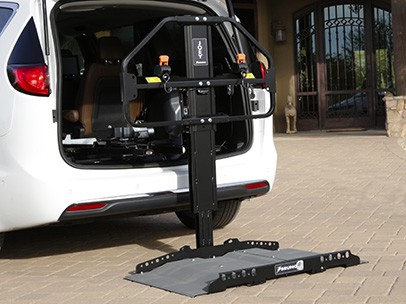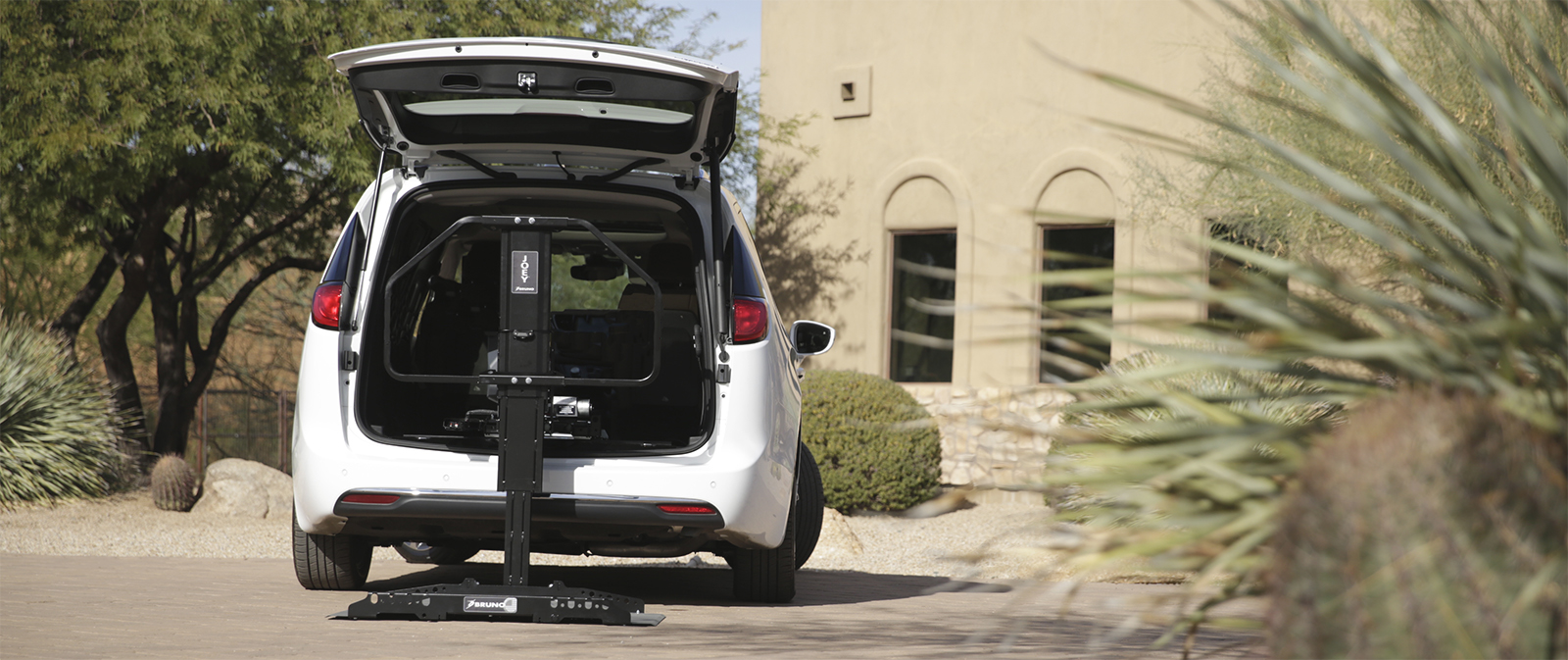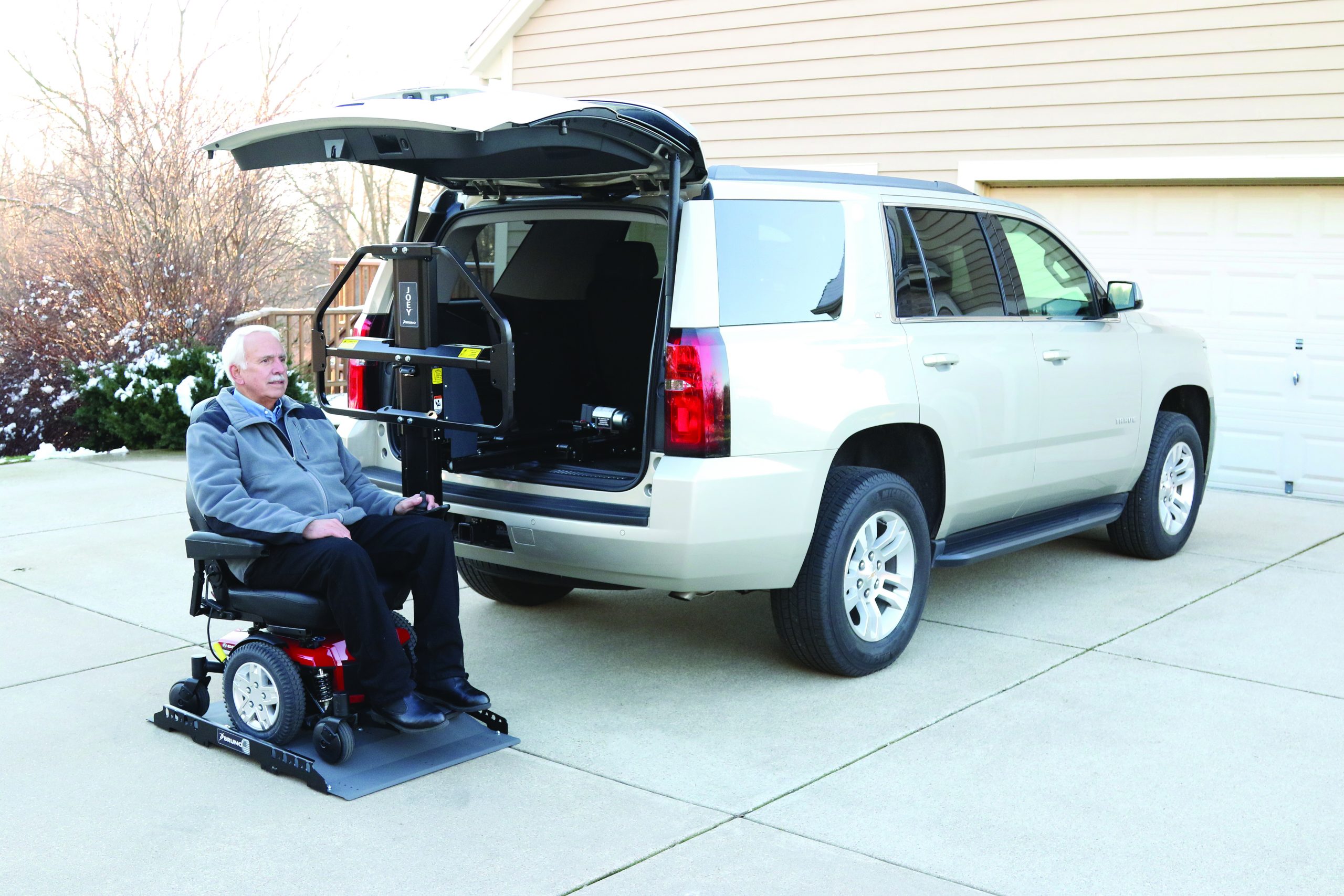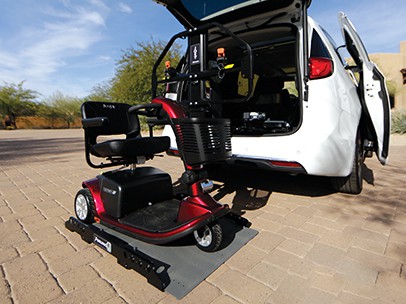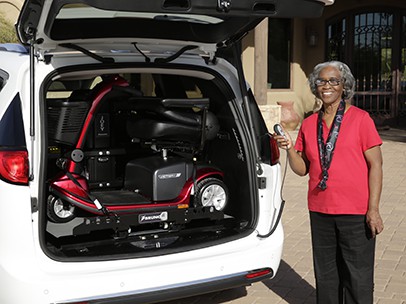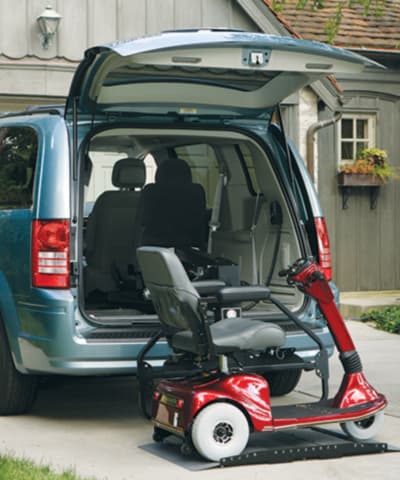 No matter your mobility need, we have innovative products and a reliable team of experts to keep you moving so you can enjoy life to the fullest - wherever it takes you. Send us a message and we'll get back to you as soon as possible.