Bruno Big Lifter™ VSL-570
The economical Big-Lifter is similar to Bruno's popular CurbSider®. Stand near the bumper or curb, connect the docking device, push a button and the Big-Lifter lifts the mobility device. Whereas the Curb-Sider automatically rotates and stows your mobility device, the Big-Lifter requires you to manually rotate and guide your scooter or power wheelchair into your vehicle. Often a caregiver is needed to operate the Big-Lifter.
Features of this model:
Power lifting and lowering for effortless operation
Fold-down lift head allows partial 3rd row seating or extra space when mobility device is not present (optional quick release pins required)
Vehicle-specific bases for precise installation
Offset post design allows loading of mobility device from side of the vehicle
Potential to reinstall in another applicable vehicle
Eligible for auto manufacturer potential rebates
3-year limited warranty
Lifting Capacity: 400 lb (181 kg)
Vehicle Types: CUVs, hatchbacks, minivans, pickups, SUVs, full-size vans
Want this for your home? Call Now!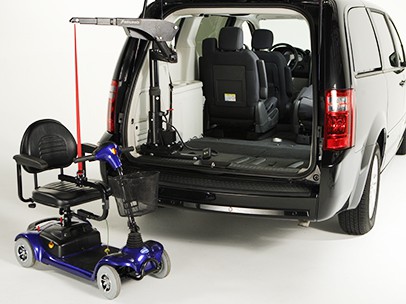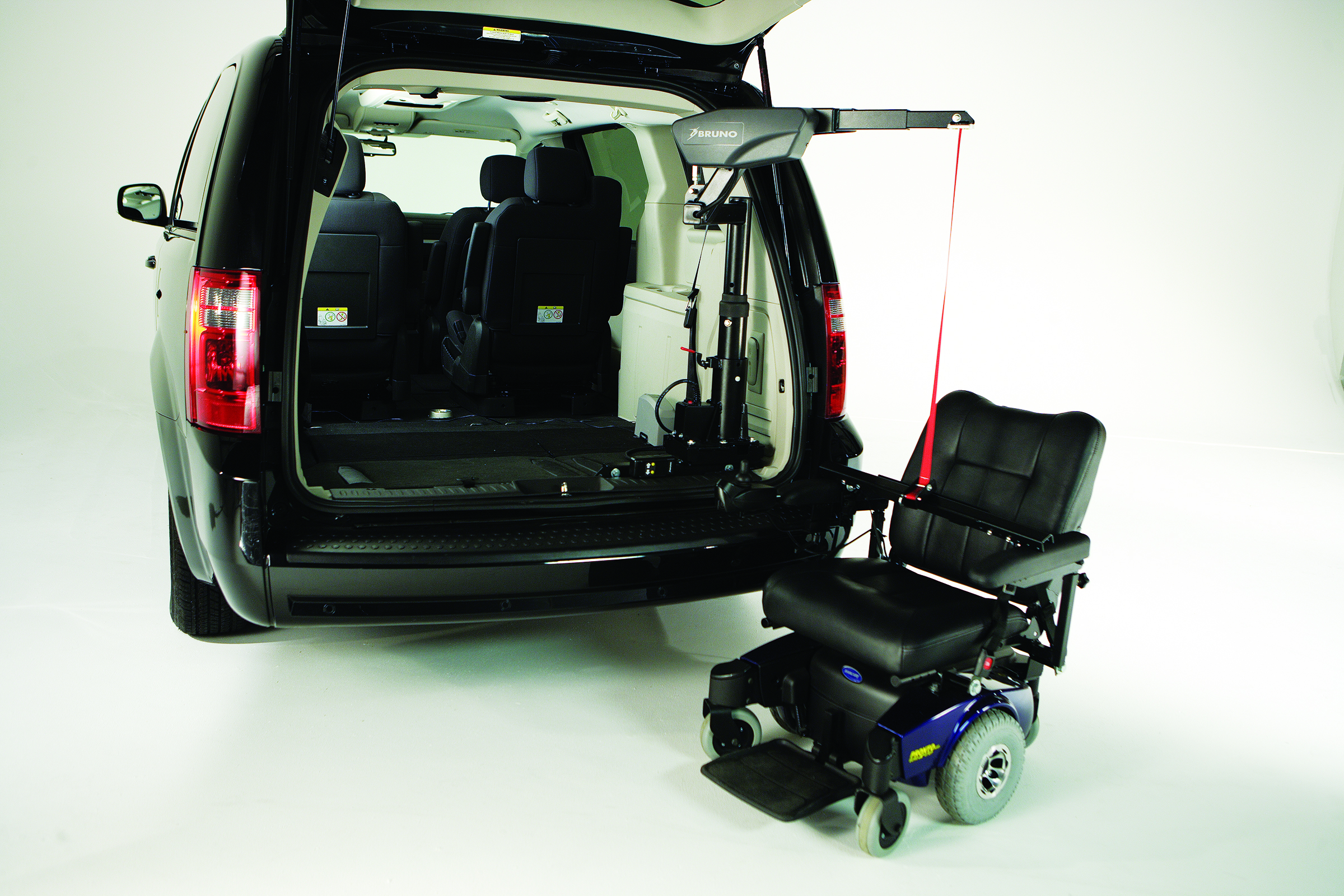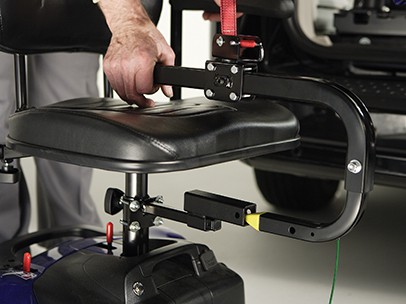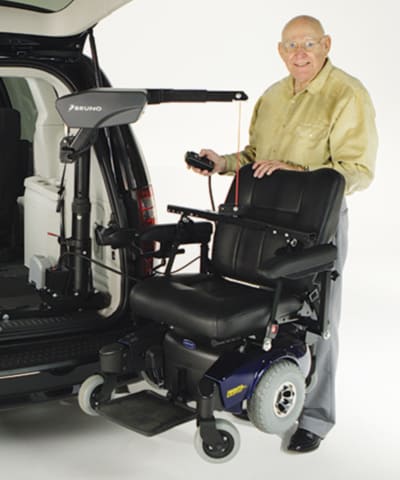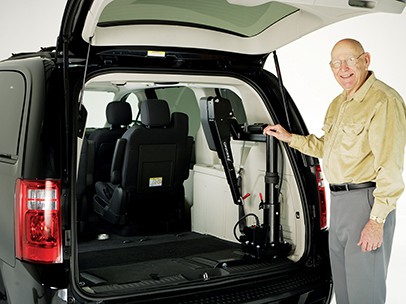 No matter your mobility need, we have innovative products and a reliable team of experts to keep you moving so you can enjoy life to the fullest - wherever it takes you. Send us a message and we'll get back to you as soon as possible.