Savaria Delta Incline Platform Lift
The Savaria Delta inclined platform lift carries a passenger with wheelchair up and down a single flight of straight stairs by travelling along a rail system mounted alongside the stairs. Suitable for home or commercial applications, this lift is well suited to environments where an elevator or vertical lift cannot be easily accommodated. The motor is housed on board the unit with no need for a machine room. The folding platform, available in ADA-compliant size, allows easy access to stairs when the lift is not being used, making this a popular choice for schools, churches and other public buildings. This system is battery powered allowing it to operate through a power failure.
Features of this model:
Affordable alternative to an elevator or vertical lift: Provides access without significant renovations.
Space-saving design: Sleekly finished traveling rails and foldaway design.
Machine roomless: The drive system is housed with the lift, so no additional machine room is needed.
Battery powered/Charging stations: Battery ensures the lift operates through a power failure. Charging stations at the top and bottom ensure the lift is always ready to go.
Other standard features: Constant pressure buttons to move the lift up and down, motor housed on board the lift, modular rail system, manual folding platform, pendant control, keyed call stations, keyed operation.
Standard finish options: Light gray (RAL 7035)
ADA-compliant platform: Optional ADA-compliant platform, ideal for public accessibility requirements.
Safety features: Obstruction sensor system on the platform, non-skid platform with side safety flaps, overspeed governor, manual lowering device, keyed access for call stations and emergency stop button.
Want this for your home? Call Now!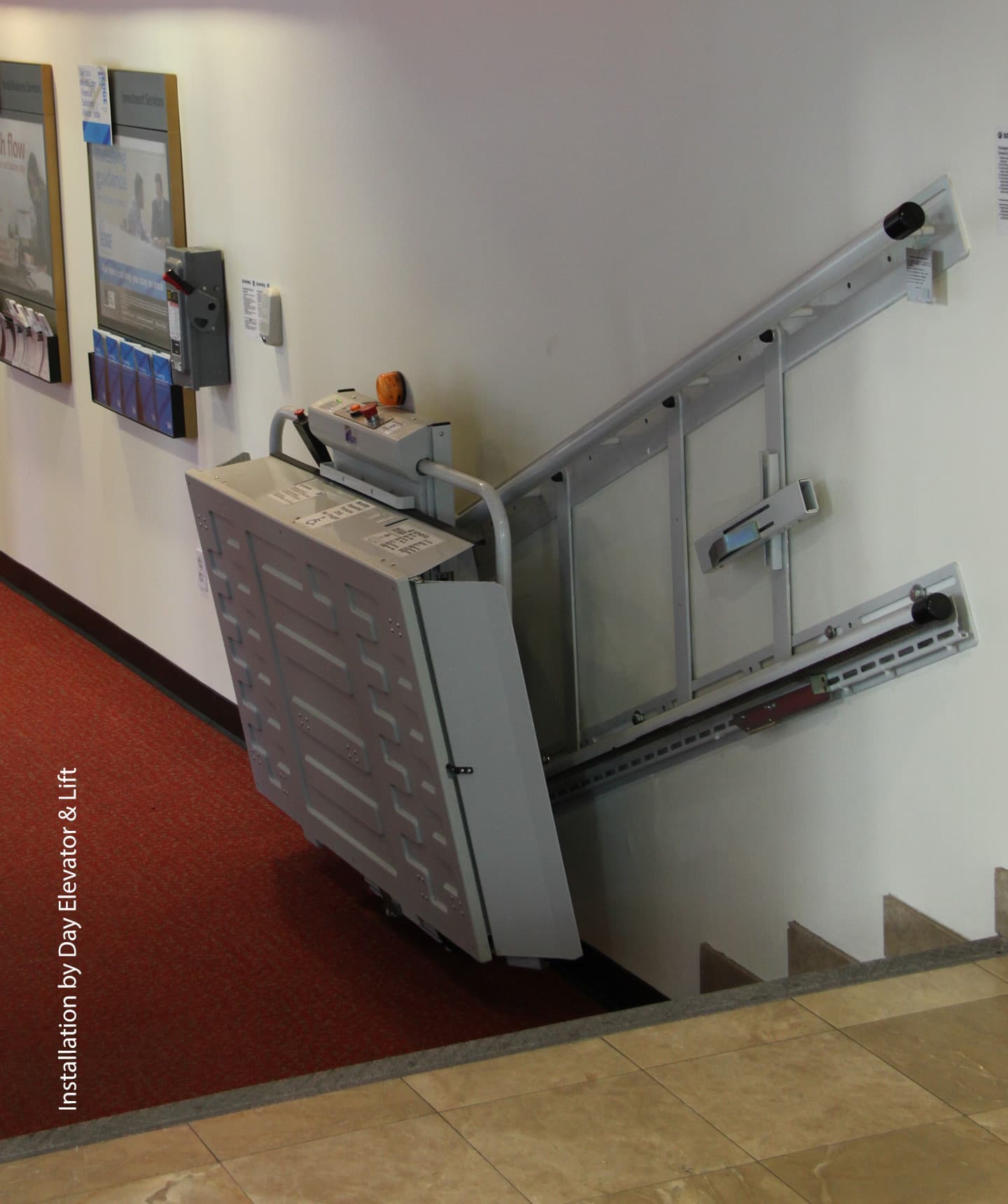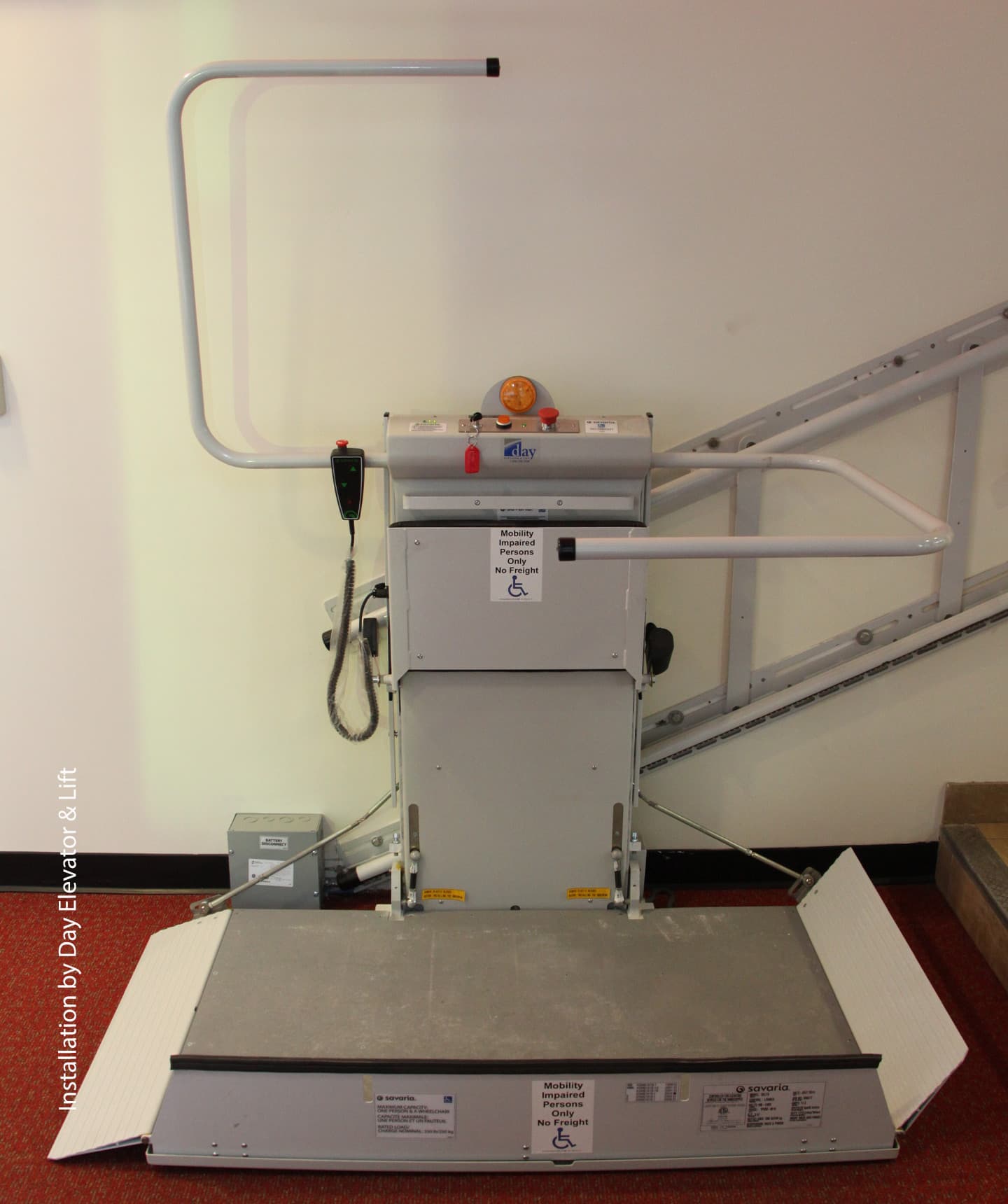 No matter your mobility need, we have innovative products and a reliable team of experts to keep you moving so you can enjoy life to the fullest - wherever it takes you. Send us a message and we'll get back to you as soon as possible.