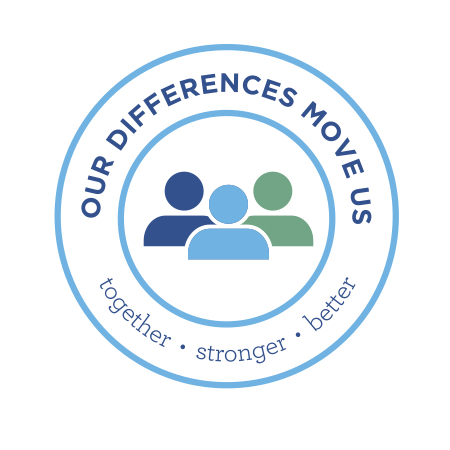 OUR COMMITMENT TO
DIVERSITY, EQUITY, INCLUSION AND BELONGING
We strive to create a workplace that values, respects and supports every employee and reflects the communities we serve.
We believe that an inclusive culture that welcomes unique perspectives and embraces authenticity will empower individuals to achieve their potential while strengthening our service to clients.
NSM will be intentional in cultivating a culture of inclusion, with a focus on employee development and retention.
Educate
We will provide Inclusive Leader training to senior leaders and DEI&B training for every employee.
Recruit
We will improve diverse talent recruiting at every level of the organization.
Engage
We will establish a mentorship program between diverse talent and senior leaders.
Celebrate
We will spotlight our diverse cultural footprint throughout the year by bringing attention to national days of recognition and holidays.
NSM will be transparent in our approach to DEI&B by reporting progress and thoughtfully listening & responding to employee feedback.
Track
We will set annual goals for our DEI&B initiatives that are reviewed and approved by the DEI&B Advisory Council.
Report
We will share our DEI&B commitments, goals and progress through quarterly reporting.
Listen
We will provide employees with platforms to openly share their stories and feedback with senior leadership.
NSM will be prioritize diversity, equity and inclusion and reinforce accountability at the highest levels of the company.
Oversight
We will create a DEI&B Advisory Council to provide input and oversight to the company's commitment.
Involve
We will develop and implement a plan and structure formalizing Employee Resource Groups.
NSM will strengthen the communities we serve through proactive engagement and partnerships.
Support
We will grow our community partnership and support DEI&B organizations that align with our company's mission and allow our employees to do outreach work.
Reach
We will ensure that branded materials reach diverse business channels.
Reinforce
We will create client materials that reinforce our commitment to inclusivity.
HEAR FIRSTHAND FROM OUR TEAM
Sorry, we couldn't find any posts. Please try a different search.