How Beneficial Are Stair Lifts for Heavy Weight Individuals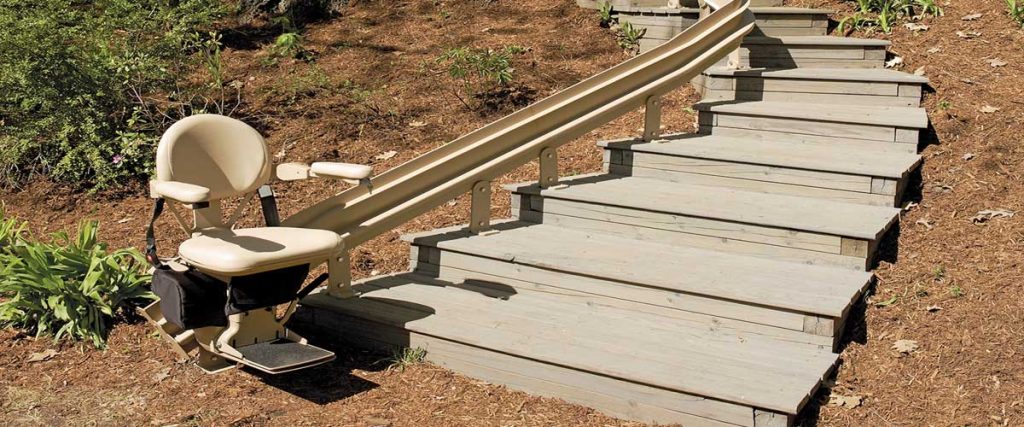 Stair lifts help elderly, mobility impaired individuals as well as obese or overweight individuals to move freely from one floor to another. Stair climbing is a good exercise for obese or overweight individuals as it helps to burn the fat faster and keeps their body active and healthy. However, some heavy weight individuals, who have joint pain, arthritis, heart diseases, ankle, knee or respiratory problems, balance issues and other mobility issues, may find climbing and descending stairs an extremely difficult task. For such people, stair lifts are a great relief. Stair lifts eliminate the need for climbing and descending stairs. These devices carry seated passengers up and down the stairs safely and easily. They are affordable and reliable and can be easily installed on either side of straight as well as curved staircases. They are easy to operate and virtually maintenance-free. They offer a smooth, stable and silent ride. They also let users carry grocery, laundry, books, and other items with them from one floor to another. They can be used for indoor as well as outdoor purposes and integrate well with any home decor.
Popular Stair Lift Models for Obese or Overweight People
National Seating & Mobility offers stair lifts for all types of staircases – straight or curved, for both indoor and outdoor use. Here are the popular models you can choose from.
Straight Staircases

Bruno Elan – Can carry 300 lbs weight
Bruno Elite – Accommodates 400 lbs of weight

Curved Staircases

Bruno Elite Curved – CRE-2110 – Comfortably accommodates 400 lbs weight

Exterior Staircases

Bruno Elite Exterior Curved – CRE 2110E – Comfortably accommodates 400 lbs of weight
Features of Stair Lifts
Some of the features that distinguish these superior quality stair lifts are:
Safety sensors on the power pack and footplate to detect any obstacles on the stairs
Retractable extra long XXL velcro belt for added safety
Speed governors to ensure that the carriage does not speed up on its way down the stairs
Two 12-volt batteries that provide dependable performance, even in the case of power failure
Automatic hinged rail with safety system avoids any obstruction at the bottom of the stairs
Continuous charge function that allows parking the lift on any part of the track when it is not in use
The standard swivel seat makes entry and exit easy
Generous seat size with multiple seat heights
Adjustable footrest height for added comfort
Easily accessible key switch that allows you to disable the lift and prevent unauthorized use
Remarkable stability
LED diagnostic system in armrest
Foldable arms, seat and footrest creates plenty of space to walk up the stairs
Standing seat available
Affordable & reliable
Exterior stair lifts come with a waterproof cover to provide protection from inclement weather.
Two standard remote controls for upstairs and downstairs
Soft start/stop provides smooth ride from start to finish
Onboard audio/visual diagnostics for easy service
With excellent safety features, these stair lifts will make the life of your loved ones more independent and comfortable. They will prove especially useful for people with medical conditions. The advantage of having a stairlift installed in your home is that family members can continue using their own preferred rooms, even if it is upstairs. Free movement up and down the stairs will not be restricted, which is a great relief.
You can purchase stair lifts from National Seating & Mobility. National Seating & Mobility provides products that are tested and approved by worldwide independent inspection services. They can even custom design the stair lifts to the exact specification of your stairway. They provide professional installation support without charging any additional cost.